It is now much easier and faster to check your overall standings on the Walmart marketplace, thanks to the new performance dashboard design. All important information about the Orders & Fulfillment is now displayed in the form of visual graphs with links to details and complete reports.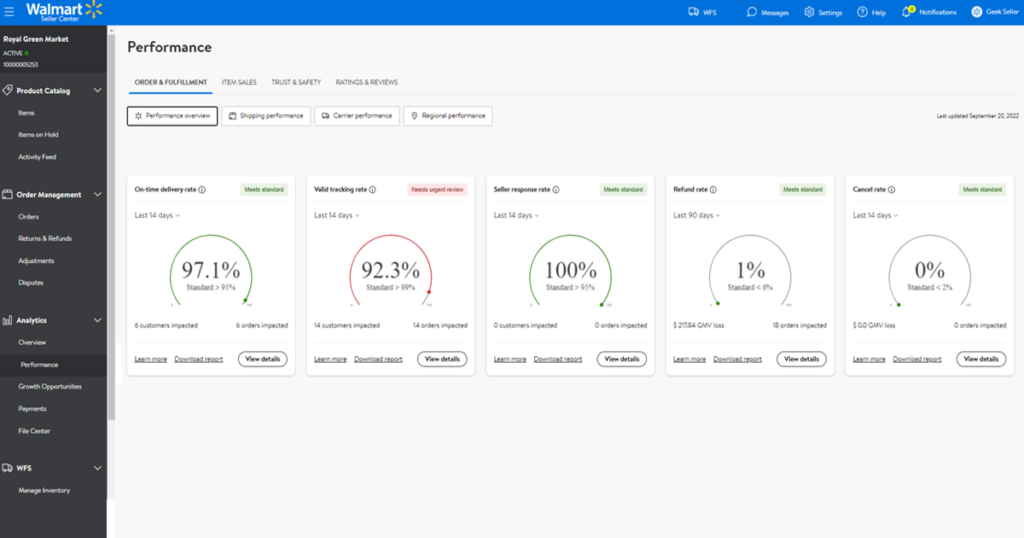 You can access new performance tab on your Walmart Seller Center through Analytics > Performance section. Additionally, you now clearly see a warning when some of your metrics are off, and you need to pay them more attention.
Orders and fulfillment metrics are now divided to:
On-time delivery rate
Valid tracking rate
Seller response rate
Refund rate
Cancel rate
It is crucial to maintain good performance on Walmart as it is the main factor taken into consideration when the account is at risk of suspension. Now you can see it effortlessly in one place, so make sure to check it often.