On August 9th Walmart has updated the criteria that you need to fulfill to be granted a Pro Seller Badge. The requirements have not changed significantly, but all sellers who would like to retain or gain the badge have to comply with new rules until the beginning of October. Along with the requirements update, Walmart has improved the badge visibility for customers, adding the information on the additional sellers' page and in the shopping cart.
We have listed new requirements below, but you can also view them on the Listing Quality Dashboard or this FAQ page.
Here are the new eligibility criteria for Walmart Pro Seller Badge:
An overall 90-day Delivery Defects rate that is less than or equal to 10%.*
Seller-related 90-day Cancellation Defects rate is less than or equal to 2%.*
At least 70% of the seller's trending items have a listing quality score greater than or equal to 60%.
Sellers must receive at least 100 orders or more in a rolling 90-day timeframe.
Successfully onboarded sellers must be active for 90 days.
Compliance with Walmart's Marketplace policies and other performance guidelines.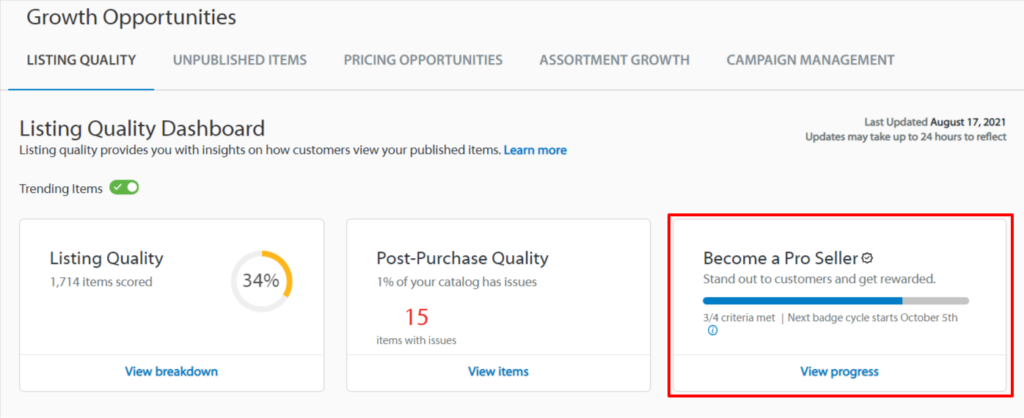 You can check your Pro Seller badge meter in the Growth Opportunities section of your Walmart Seller Center.