Walmart announced the Walmart Restored, a new program created to help customers discover refurbished products at everyday low prices. Those like-new refurbished products have their own dedicated Walmart Restored section and will be promoted across the entire site.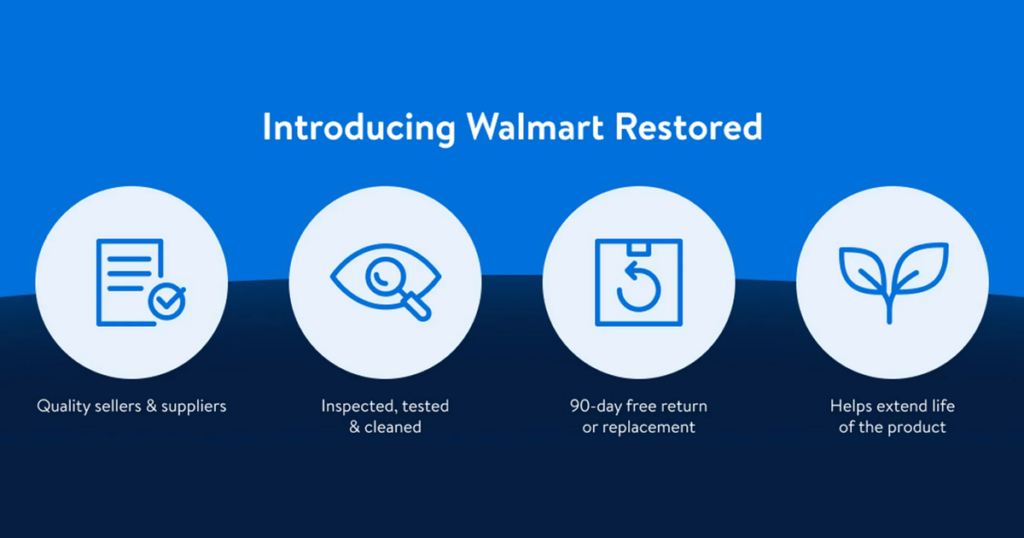 This program is only approved for qualified sellers and specific item categories that are commonly refurbished:
Audio – DVD, Blu-ray Players, Speakers, MP3 Players, Headphones​
Computers – Desktops, Laptops, Chromebooks
Computer Hardware – Memory drives, Monitors, Motherboards, Mice, Keyboards, etc.​
Other Electronics – Tablets, TVs, Home Security, Cameras, Home Streaming, Video Games​
Home (Indoor) – Air Conditioners, Purifiers, Humidifiers, Vacuums, Fans​
Home (outdoor) – Power Tools, Trimmers, Mowers, Generators​
Appliances – Small Kitchen Appliances, Large or Major Appliances, Sewing Machines
Wireless Devices – Cell Phones, Smart Watches ​
For a full list of approved Restored categories, click here.
Learn more about eligibility requirements and how to become a Walmart Restored trusted seller.