Walmart has launched a new program called the Review Accelerator Program that encourages customers to leave feedback after purchasing a product on Walmart.com. Customers who purchase an item participating in the program will be asked to write an honest and accurate review in exchange for a digital reward for their next purchase on Walmart.com. Marketplace sellers who enroll their items in the program will be charged a $10 service fee per review.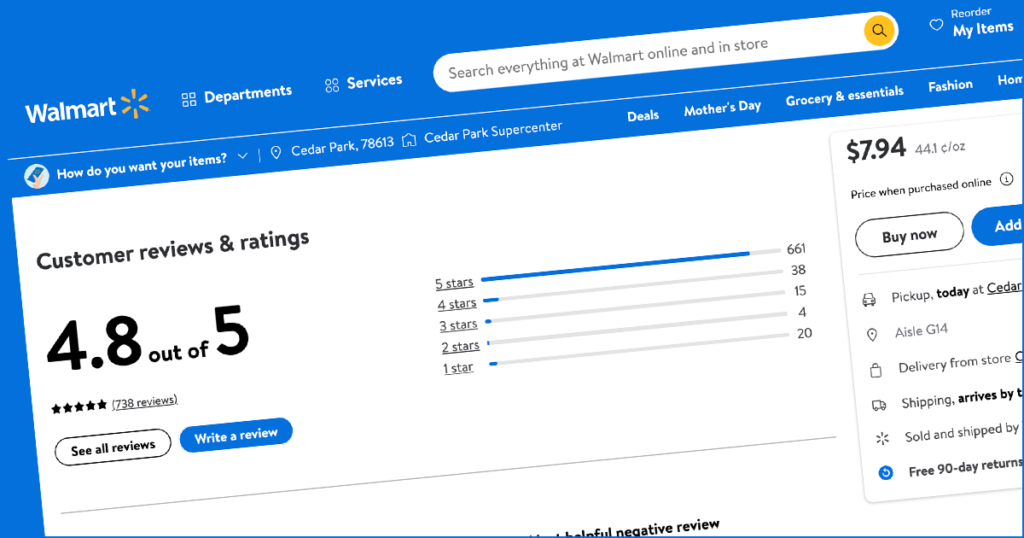 Still, they will only be charged for a maximum of five incentivized reviews per participating item. All customer reviews will be posted on the item page, regardless of the rating, and can be identified with an Incentivized Review badge. However, customers will not know about the incentive before making a purchase, and Walmart will not modify or remove a review unless it meets the guidelines for removal.
Sellers can use the Review Accelerator Program dashboard in Seller Center to enroll eligible Marketplace items into the program. Items with sales in the last 30 days and less than five reviews are eligible to participate. Once items are enrolled, sellers can manage their progress or remove them from the program using the Review Accelerator Program dashboard.
Walmart verifies the authenticity of all reviews by ensuring that customers are Verified Purchasers, meaning that Walmart has verified they have purchased the participating item. This program helps ensure customers provide honest and accurate feedback that other shoppers can rely on when purchasing.