Dropshipping is a method of selling your goods, but instead of storing and selling your products from your warehouse, orders are shipped to the buyers directly from external suppliers. Dropshipping can be beneficial with minimal costs. This type of selling has many advantages and disadvantages, but when you learn its mechanisms, it becomes a straightforward way of selling your goods to customers. Below, we explain what dropshipping is and if it's worth using it.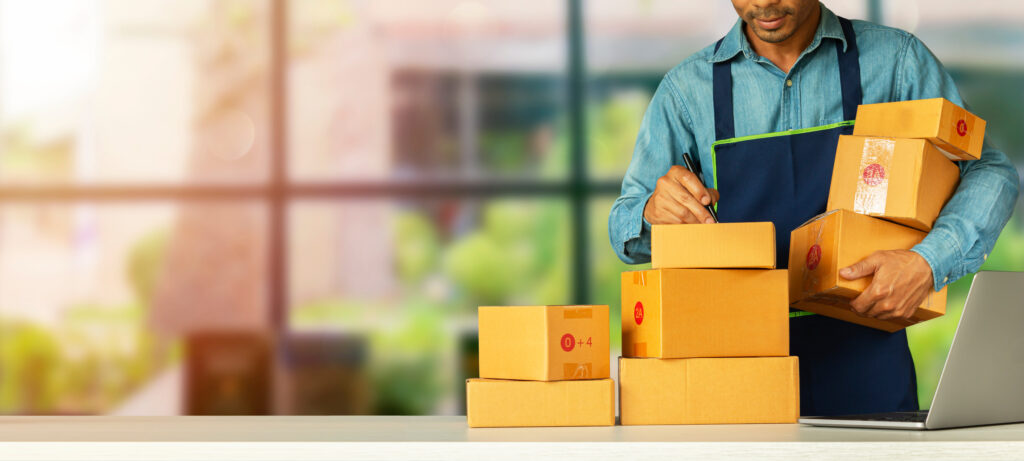 The way dropshipping works is straightforward. You transfer the responsibility of completing and shipping an order to the manufacturer or reseller. After receiving an order, your only task as a dropshipper is to process the payment and forward the buyer's shipping info to the shipper.
To make dropshipping more beneficial and financially attractive, you want to find as many clients as possible, which you can achieve by generating high traffic in your online store. An engaging advertisement program comes in handy. Other activities will help you reach this goal:
Adwords Campaign
Price Comparison Websites
SEO
Social Media
E-mail Marketing
Company/Store Blog
How does dropshipping work?
Let's take a look at the usual order flow in dropshipping:
Buyer places an order in an online store
The seller acknowledges an order, and the supplier reserves a sufficient quantity of the purchased goods
The seller receives a payment from the buyer
The seller takes his part of the payment and sends the remaining amount to the supplier
The supplier ships product or products to the buyer
It's crucial to automatize this process as much as possible to reduce the time required to process an order. You can use saved time to find more buyers and generate more traffic in your store.
The advantages of dropshipping
The most significant advantage of dropshipping is that you don't have to store offered products in your warehouse or pay for their storage in someone's warehouse. It means the costs of delivering products to your warehouse are also gone.
Dropshipping is an excellent selling model for beginners without special knowledge or investment funds. It doesn't require you to purchase merchandise and store it before you offer it to the buyers. This step is entirely omitted in dropshipping.
Another advantage is that you don't have to ship orders yourself. It's the supplier's or shipper's responsibility, and you don't need dedicated employees for this task.
A wide variety of goods is the next advantage of dropshipping. Since you don't have to store products in your warehouse, the number of products offered in your online shop is almost infinite. You cannot achieve it with the traditional selling model since the storage place in a warehouse is limited.
The disadvantages of dropshipping
The main disadvantage of dropshipping is that you don't have full control over the shipped orders. Quantity synchronization between your store and the supplier might also be problematic. Even though suppliers offer integration with their systems to ensure quantity matches between both systems, buyers might sometimes be able to place an order for a product that is already out of stock on the supplier's end. This can lead to a buyer's bad experience since such orders need to be canceled in most cases.
Returns could also cause issues for dropshippers. In some cases, products can be returned directly to the supplier, but it's mainly the dropshipper's responsibility to store returns. This means you need some storage space to be able to process returns.
Since dropshipping doesn't require much special knowledge and investment funds, it means there's high competition and it's not that easy to stay in the market.
To sum up, dropshipping is not the easiest way of selling goods, considering the high competition. It can yield high income when correctly used. Will it fit into your business model? That's a question you need to ask yourself.