In this article we explain how Amazon's Seller Fulfilled Prime (SFP) is here to stay and dive into how SFP is no longer a backup in case of an FBA emergency, but an essential alternative strategy to save costs and achieve faster deliveries. We discuss Amazon's key struggles with Fulfillment By Amazon (FBA). We also offer an exclusive insight about how Seller Fulfilled Prime can help Amazon better serve customers currently dissatisfied with FBA delivery speeds. Concluding, we recommend sellers on how to prepare for SFP and share an exclusive read into our Ultimate Guide to sell and win on Amazon's Seller Fulfilled Prime (SFP)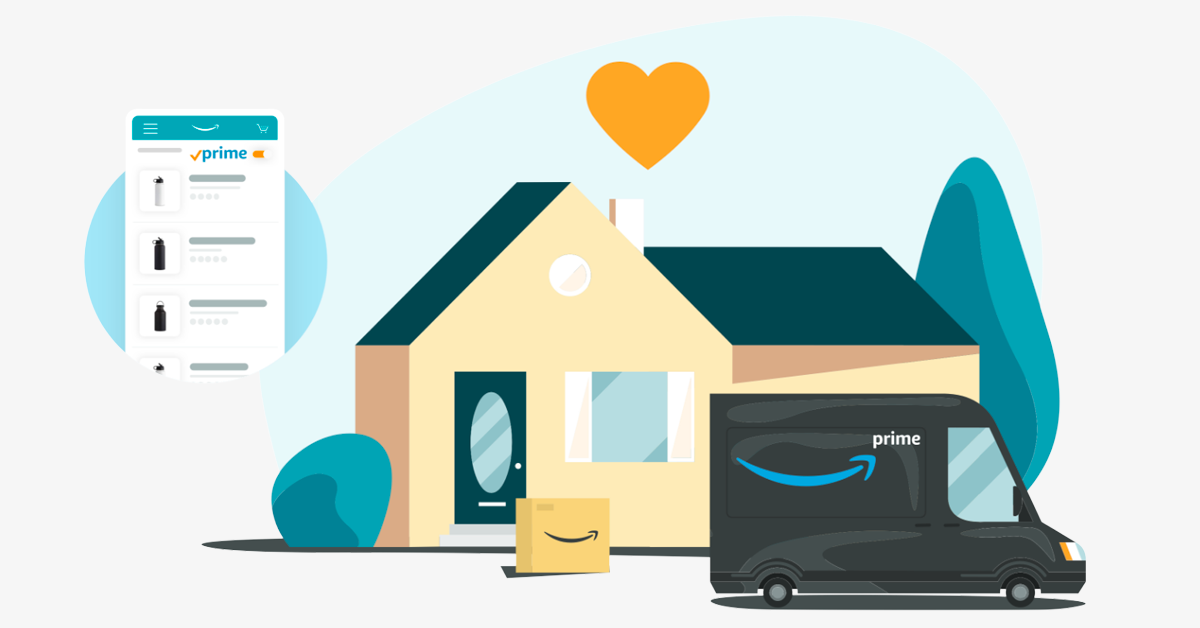 Amazon's Seller Fulfilled Prime (SFP) is a program that enables Sellers to fulfill their own orders or use an order fulfillment service of their own choice, while still having the coveted Prime badge on their product listings on Amazon marketplace. The program, after having paused new seller enrollment for a while, has now been reopened as announced by the company in June 2023. Amazon has stated that the program did not meet shopper expectations as a reason for pausing enrollment. Despite pauses and challenges, the program is now here to stay, because it's in Amazon's best interest to have the program running.
Here is why:
Regulatory pressures ensure long term viability of Seller Fulfilled Prime :
Federal Trade Commission Versus Amazon

The FTC along with longtime Amazon critic Lina Khan are preparing "The Big One", a lawsuit centered around the preferential treatment that Amazon affords FBA sellers.
FTC is investigating Amazon for using its coveted "buy box" algorithm to disadvantage merchants who don't use FBA services.
These pressures make SFP the ace card Amazon needs to combat the FTC lawsuit.
With SFP, Amazon can claim to give equal opportunity to non-FBA sellers and fulfillment partners while giving more options to end customers for 2 day deliveries.
European Union Versus Amazon

Amazon has also faced significant pressure from the EU, and made noticeable changes, avoiding a $47 Billion fine.
In 2020, the EU filed a lawsuit against Amazon for using non-public seller data to launch its own competing private labels.
In 2022, EU filed a similar lawsuit to FTC, accusing Amazon for giving preferential treatment to FBA merchants.
Later Amazon agreed to not use confidential seller data to develop private label goods.
It also agreed to give equal treatment to sellers for its "buy box" feature, promising to show a second competing offer to shoppers.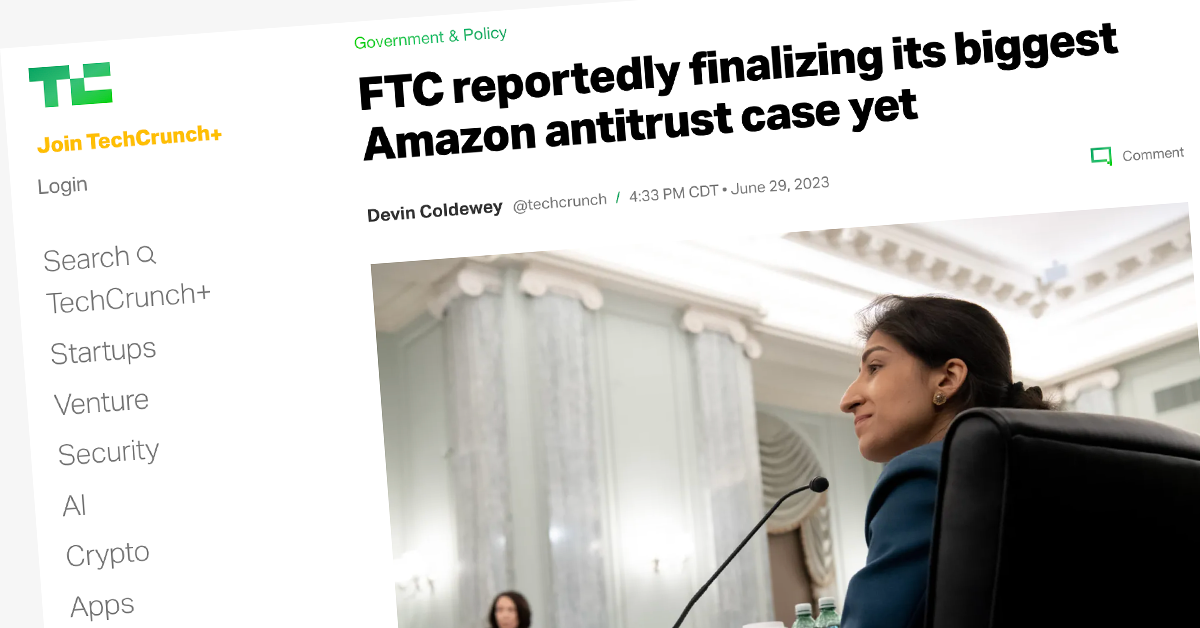 FBA's struggles with Prime, make Seller Fulfilled Prime (SFP) an essential alternative:
Staffing shortages, snail zones and late deliveries

Amazon Prime subscribers in certain parts of the country have complained about late deliveries.
This is because Amazon faces staff shortages due to pressure from traditional retailers such as Walmart and Target who are now expanding into eCommerce. These companies are offering competitive wages and expanding choices for workers beyond Amazon.
Such shortages have created "Prime snail zones", leading to late deliveries that may negatively impact the relationships that shoppers have with your brand, not just Amazon.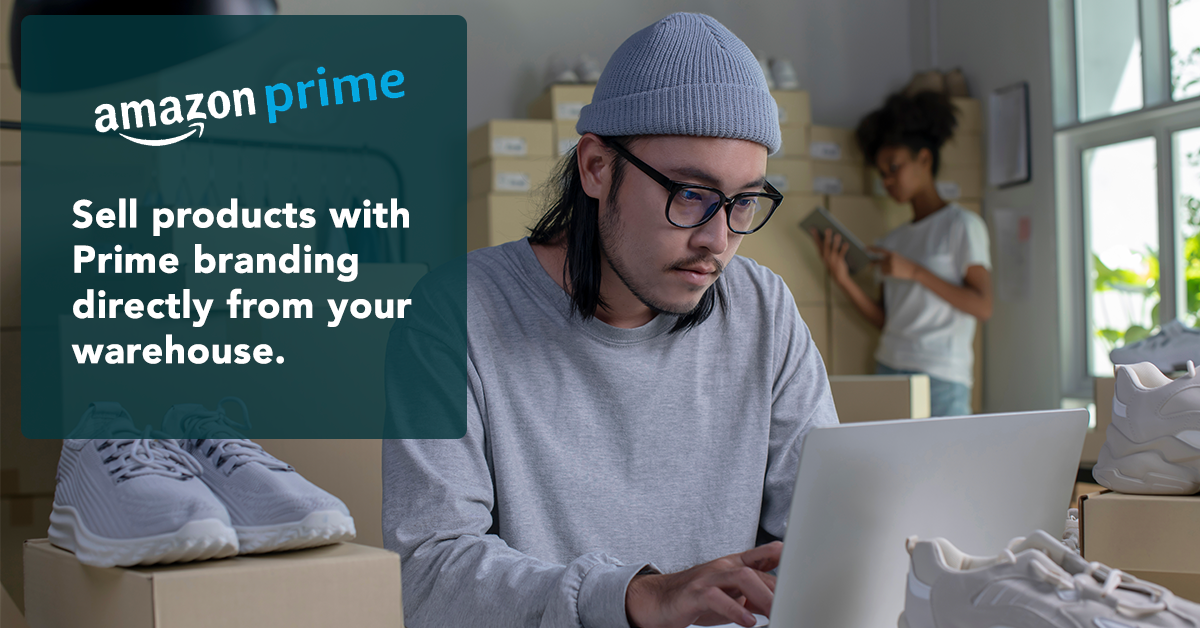 Why is Seller Fulfilled Prime (SFP) here to stay:
Customer satisfaction is key for Amazon
Since FBA is struggling with Prime deliveries, SFP can help you and Amazon achieve 2-day nationwide delivery and keep your customers happy. Moreover, you can save money, get greater logistics autonomy and also retain Amazon's Prime badge.
SFP helps Amazon to get one step ahead of regulators:
With regulatory pressures mounting, SFP is the ace card that Amazon has up its sleeve. Amazon can combat FTC accusations by claiming that SFP gives equal opportunity to sellers and fulfillment partners; and increases delivery options for end consumers.
What can sellers do to prepare and win on Seller Fulfilled Prime (SFP)?
Assess your FBA costs:
Sellers should understand the cost implications of FBA policy changes such as long term storage restrictions, restock limitations, storage surcharges and fee hikes, and evaluate if FBA still makes sense for them or not.
Research SFP program requirements and strategies in detail:
To win in SFP, you should have a deep understanding of the program. Cahoot has created a guide to sell and win on Amazon Seller Fulfilled Prime (SFP), that will help you with everything you need to know about SFP.
Find an ideal SFP fulfillment partner:
Your fulfillment partner is critical to winning on SFP. To achieve nationwide delivery you need a partner with a warehouse network or multiple USA fulfillment centers. Even within that network, you need a partner who can distribute your inventory closer to the end consumer to meet and achieve the 1-2 day delivery requirements.
With Seller Fulfilled Prime here to stay, it is no longer a backup to be used in the rare event of an FBA emergency, it is an essential strategy for customer delight and business growth.