Shopify released an app called Shop, a new mobile app that enables buyers to track their packages purchased on Shopify stores and allows consumers the ability to see product recommendations.
The app does not conventionally recommend products; instead, it provides product recommendations based on brands that buyers have already shown an interest in, either by purchasing a product from their Shopify store or by following their profiles in the app. Another thing to note is that users are unable to purchase items via the mobile app, but will be taken to the Shopify store to complete the checkout process.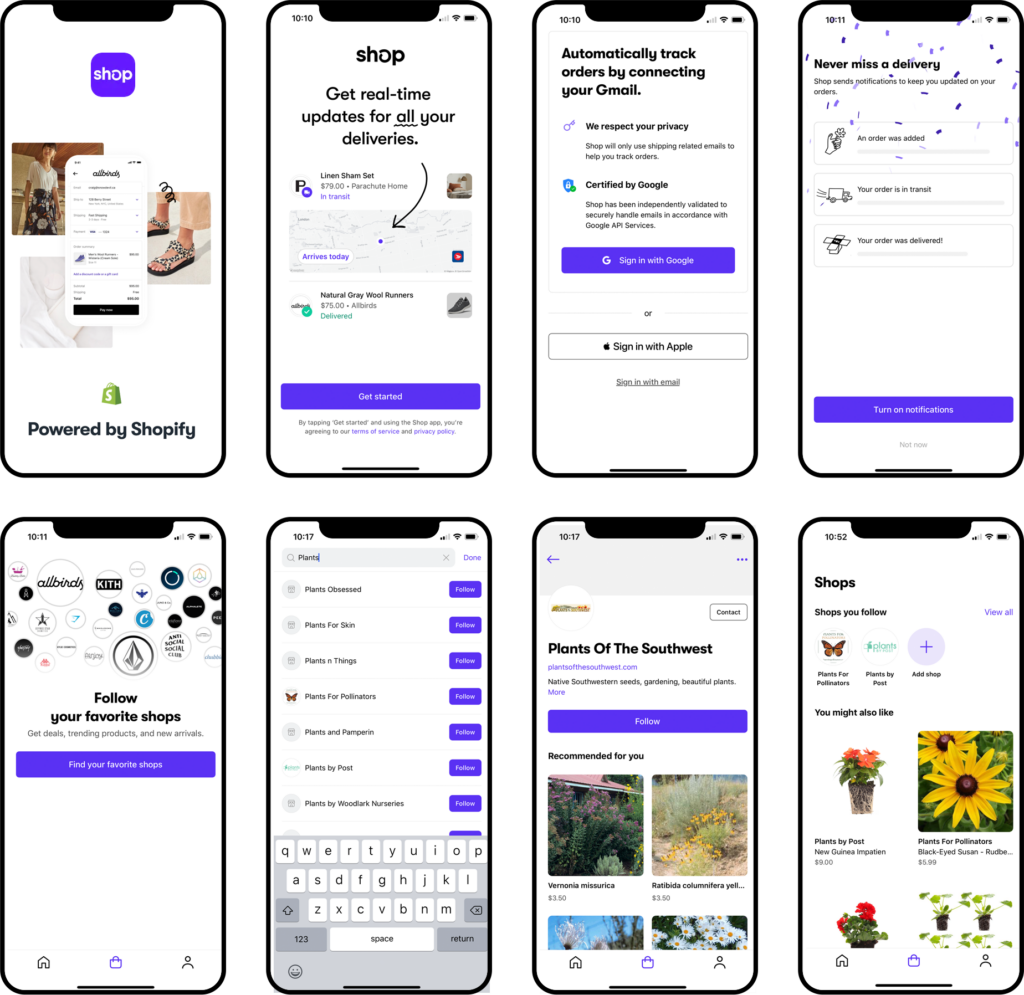 Shopify Marketplace
It could be that this app is just the very first simple version of the Shopify marketplace. It can be easily turned into such with just a few modifications. All it needs is an option to search through the products, and create a unified shopping cart, so the entire experience is handled in the app, not on the individual store websites. Of course there many more challenges while creating a marketplace (such as making sure only quality products are available and approved sellers can list there), but the idea of Shopify building its own marketplace is not new and was covered by several publications.