Wish.com, a unique e-commerce marketplace focusing on mobile customers, is revamping its platform to improve the experience for sellers and shoppers. In this post, we go over the most significant changes to the platform.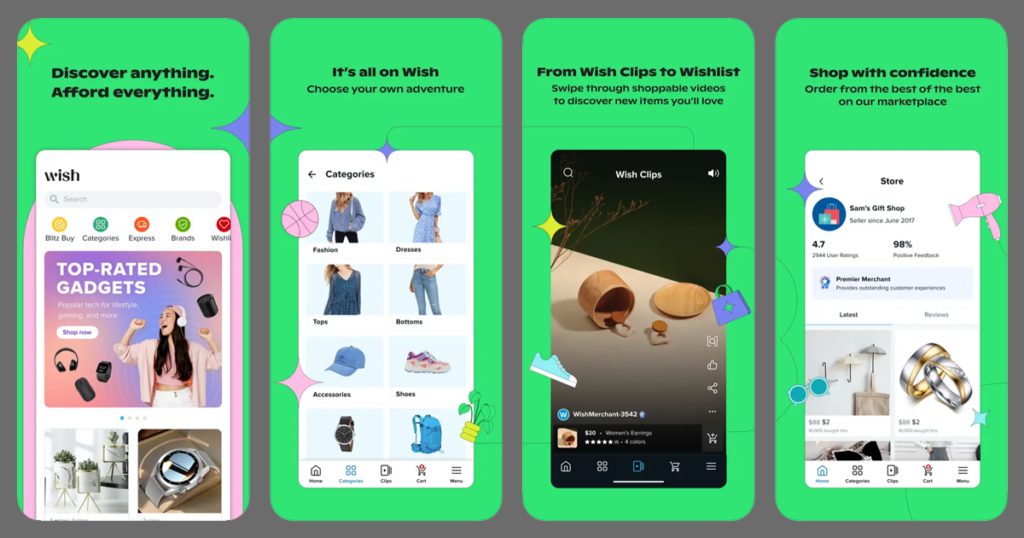 Wish.com changed its logo, making its new branding more modern and clean.
The platform now rewards well-performing sellers, providing them with customer-facing badges, better payment terms, and increased buyer visibility.
Wish improved promotional tools for merchants on the Merchant Promotions Platform.
The company removed the Dynamic Pricing markups model, giving more control over prices to sellers.
Wish is now showcasing trending products and underscoring authentic brands.
The wish app now features a special tab dedicated to Wish Clips – a video feature that allows shoppers to watch engaging videos and easily shop from videos.
The company increased its focus on the fashion category with seasonal merchandising strategies and curated fashion campaigns.
Wish introduced an automated review of all new products to help eliminate prohibited product listings.
Wish advertising is back. Since July 2022, Wish has been running a substantial multi-channel marketing campaign incorporating TV, streaming services, digital, social media, and influencer marketing in key markets, including The United States, The United Kingdom, Germany, and Italy.
Wish is an invite-only marketplace, so if you are interested in selling on Wish, fill out the questionnaire on this page.