The United States plans to withdraw from the 144 year old postal treaty, Universal Postal Union, which coordinates postal policies among member nations. The treaty allows companies in China to ship small packages to the U.S. at a highly discounted rate. This will undoubtedly increase tensions with China.
---
The treaty was written in 1874 when most international shipments were documents– very different from how things are today with global e-commerce shipments increasing every year.
The regulations allow companies in China to ship to the U.S. for 50% cheaper on average than USPS would charge U.S. merchants for the same shipment.

The price of sending a 4.4 pound shipment (the largest parcel covered by the treaty) from China to the United States is about $5. Shipping a similar package from Los Angeles to New York would cost 2 to 4 times more. This means that companies in China can sell to U.S. customers with an outrageously low shipping cost, putting domestic companies at a major disadvantage.

The disparity grows when you consider sending products to China. For example, a company in China may pay $1 to ship a mug to an American customer, but it would cost a company in the states $22 to ship the same mug to China.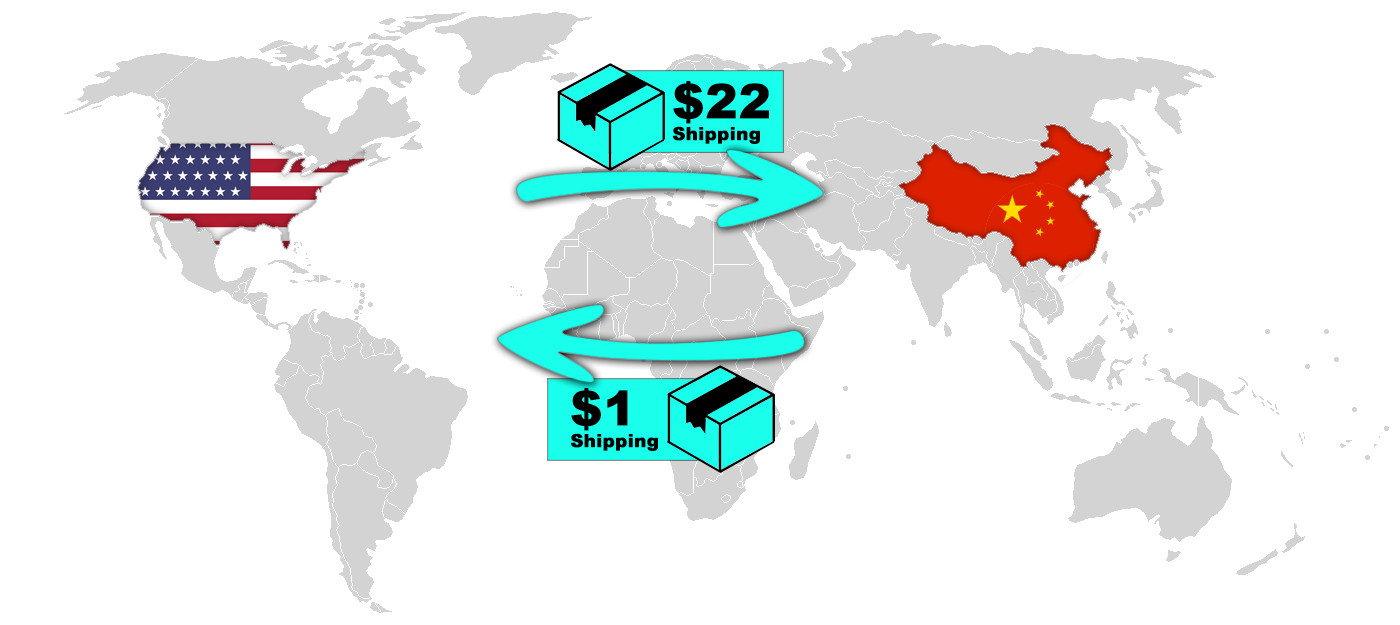 Estimates show that USPS loses about $1 on every small package arriving from China, which adds up to about $170 million per year. However, this big discount also gives USPS a competitive advantage. Companies overseas currently pick USPS because of the pricing; If the rates go up, USPS may lose business to companies like UPS or FedEx.
A final decision has not been made on the withdrawal, but the U.S. government is planning to make a deal with the UPU or negotiate with individual countries.
Such changes may have a significant positive impact on U.S. retailers who are often undercut by competitors in China.