BigCommerce announced a partnership with BitPay and CoinPayments enabling merchants to accept cryptocurrencies.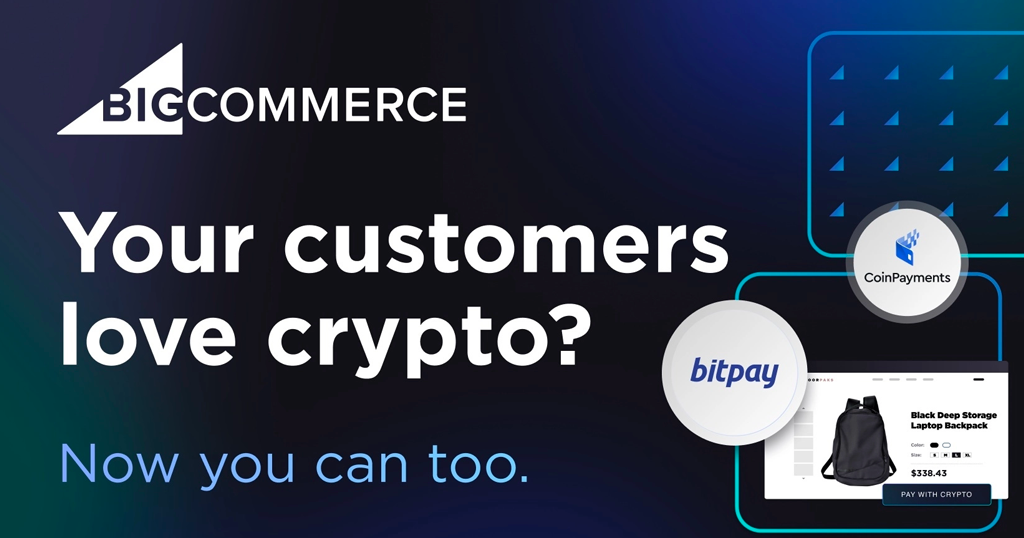 BitPay allows merchants to accept a variety of cryptocurrencies, including Bitcoin (BTC), Ethereum (ETH), Dogecoin (DOGE), Bitcoin Cash (BCH), Shiba Inu (SHIB), Wrapped Bitcoin (WBTC), Litecoin (LTC), XRP (XRP) and 5 USD-pegged stablecoins (BUSD, DAI, GUSD, USDC, and USDP).
CoinPayments is a crypto payment gateway giving sellers the ability to accept real-time global payments from over 100 cryptocurrencies, including Bitcoin, Ethereum, and Litecoin, with a low processing fee of 0.5%.