Shopify is partnering with YouTube to provide merchants with new ways to promote their products. Shopify sellers can now easily create live shopping experiences on YouTube and manage sales via Shopify.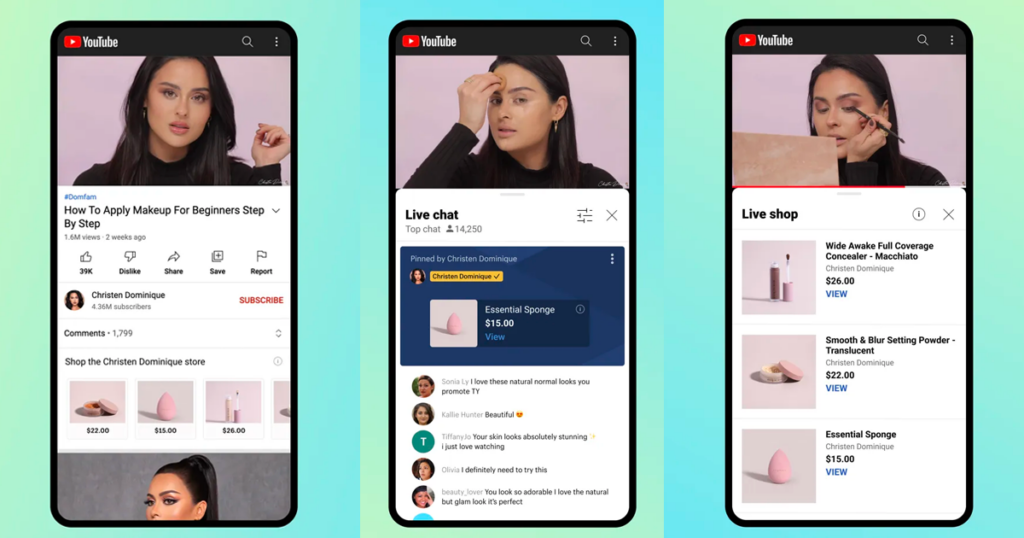 Shopify merchants can sell their full range of products on YouTube in three ways:
Live streams: Merchants can tag and pin products at key points during a live stream, and picture-in-picture playback means consumers can watch while they check out.
Videos: Merchants can show a curated list of products in a product shelf below on-demand videos.
Store tab: A new tab will be added to a merchant's YouTube channel, featuring their entire selection of products.
See details on how to upload your Shopify store to YouTube.