 Guide to
Walmart Drop Ship Vendor
Expand your business with
Walmart DSV and GeekSeller.
GeekSeller is an official Walmart Partner since 2016. Trusted by more than 2000 sellers!
Walmart's marketplace model relies on the dropshipping model. Dropshipping concept allows Walmart to sell products on their marketplace, without owning inventory, but instead, have suppliers to store and ship products. There are a few types of Walmart suppliers: local, national, and E-Commerce. You can read about each of them on Walmart's site. Below, we will focus on Walmart's E-Commerce suppliers, emphasizing Walmart DSV (Drop Ship Vendors).

It is important to note that online suppliers utilize almost the same onboarding process as Walmart's National Suppliers.
There are three ways to sell on Walmart.com
It is relatively easy to become a Walmart 3P merchant. You can apply to become one here. As a 3P Walmart seller, merchants ship products directly to buyers, sellers are responsible for their shipping costs, and when listings compete with Walmart, the seller's listing always loses. Walmart's offer will be displayed as the one winning the buy box.
Sellers keep products in their warehouses and list them on Walmart.com. When a customer places the order, the seller ships it to the buyer with a Walmart packing slip. Walmart can also request that a seller ship it to Walmart's retail location when a buyer chooses the "pick up in-store" option. A significant difference between DSV and regular 3P marketplace sellers is that Walmart covers the shipping cost for DSV, so there is no shipping expense for Drop Ship Vendors. See also Walmart's FAQ for details.
The supplier ships products to a Walmart Fulfillment Center, Walmart houses the products and ships to the customers. This means sellers ship their products directly to Walmart warehouses before the customer orders an item.
Seller stores products in their own warehouse
Seller stores products in their own warehouse
Seller ships products to Walmart Warehouse
Products listed on Walmart.com as

Products listed on Walmart.com as

Products listed on Walmart.com as

Products are not available to be picked up at a Walmart retail location, only delivered. When a purchase is made, the seller ships the product to the buyer. The seller is responsible for the shipping cost.
Products are available to be picked up at a Walmart retail location or delivered to the buyer.

When a purchase is made, the seller ships the product to the buyer. Walmart covers the shipping expense.
Products are available to be picked up at a Walmart retail location.

When a purchase is made, Walmart ships the order to the customer. There is no additional shipping cost for the seller.
There are several benefits of being a Walmart DSV Seller in comparison to 3P:
Sold by Walmart
As a Walmart DSV seller, your products are listed as "Sold by Walmart," which helps your product's credibility.

Elite
DSV sellers must have a proven track record of great customer service and quality products. While 3P sellers are held to high standards, DSV merchants are under even more scrutiny.
Credibility
As a multivendor marketplace, Walmart gives sellers limited authority to request changes. DSV sellers are prioritized as having more credibility to update product page information.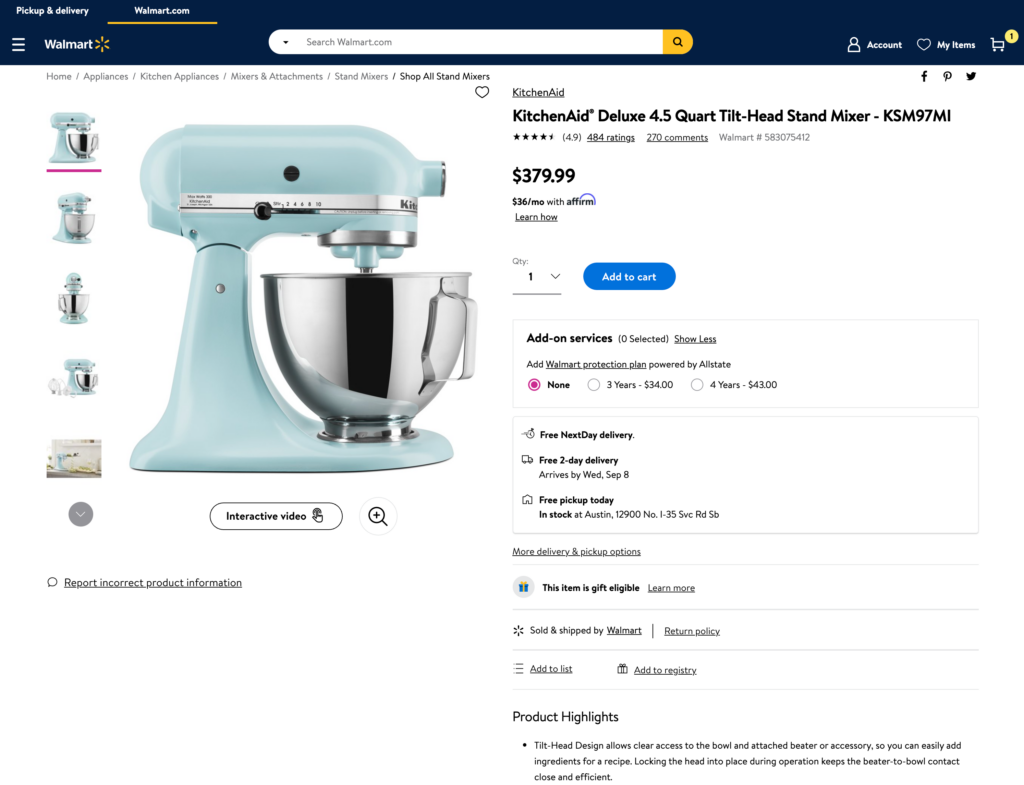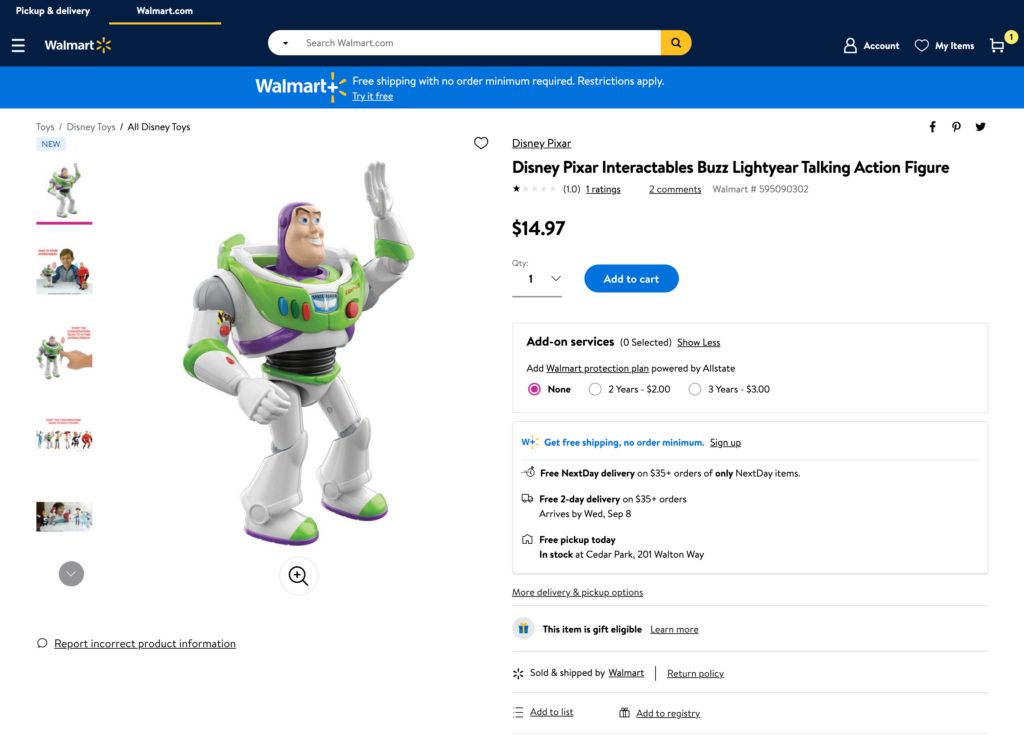 Free Shipping
Your products are eligible for Free Shipping and (even better!) Walmart covers all shipping charges.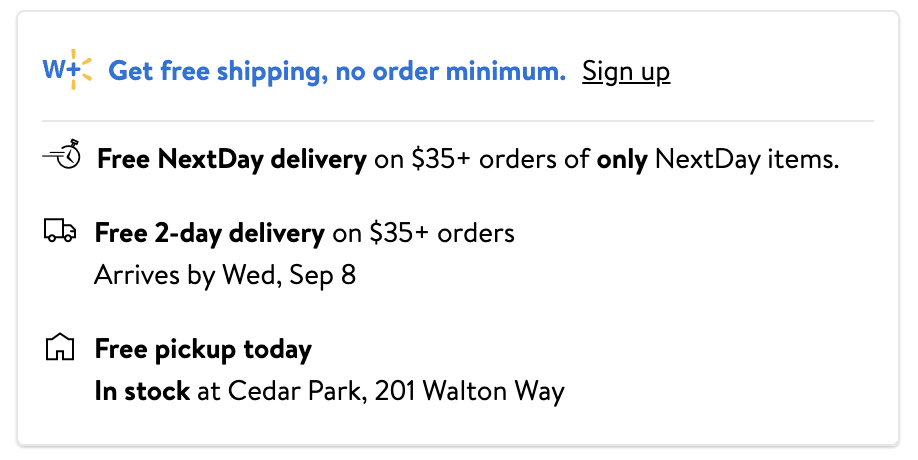 Ship to Store
Your products are eligible for "Ship to Store," a popular option in which buyers can pick up their products from their local Walmart.
Buy Box
If another 3P merchant is selling the same product, as a DSV seller your product takes priority and is more likely to get the Buy Box. This increases conversion and puts you in a winning position against 3P sellers.
Our multichannel features are designed to help Walmart sellers automate and simplify their operations.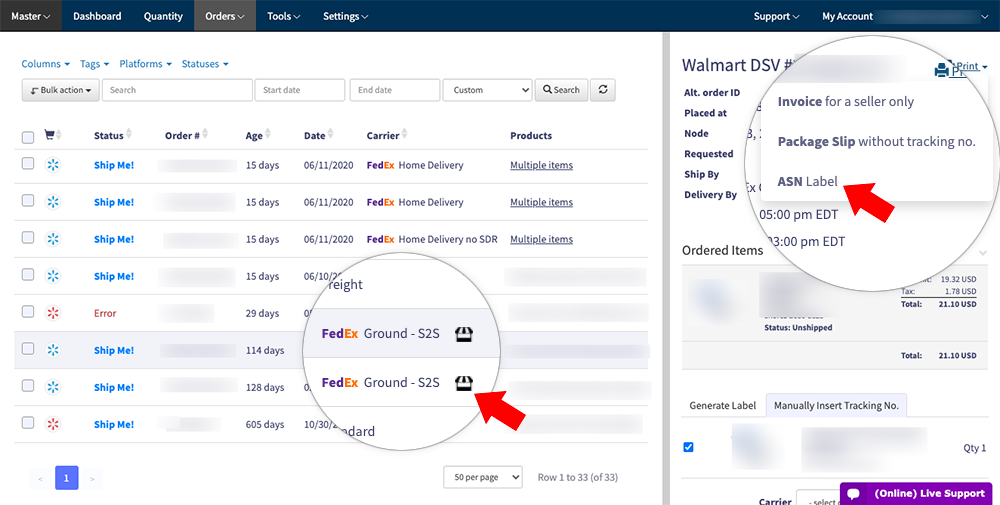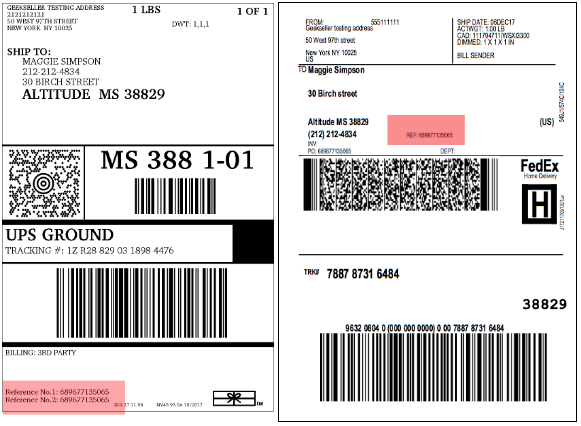 You can generate in bulk and print all the required DSV labels from within GeekSeller panel.
Integration with 3rd party systems
GeekSeller can also send your DSV orders for fulfillment to ShipStation or Shopify, and a few other platforms. Please contact us for details.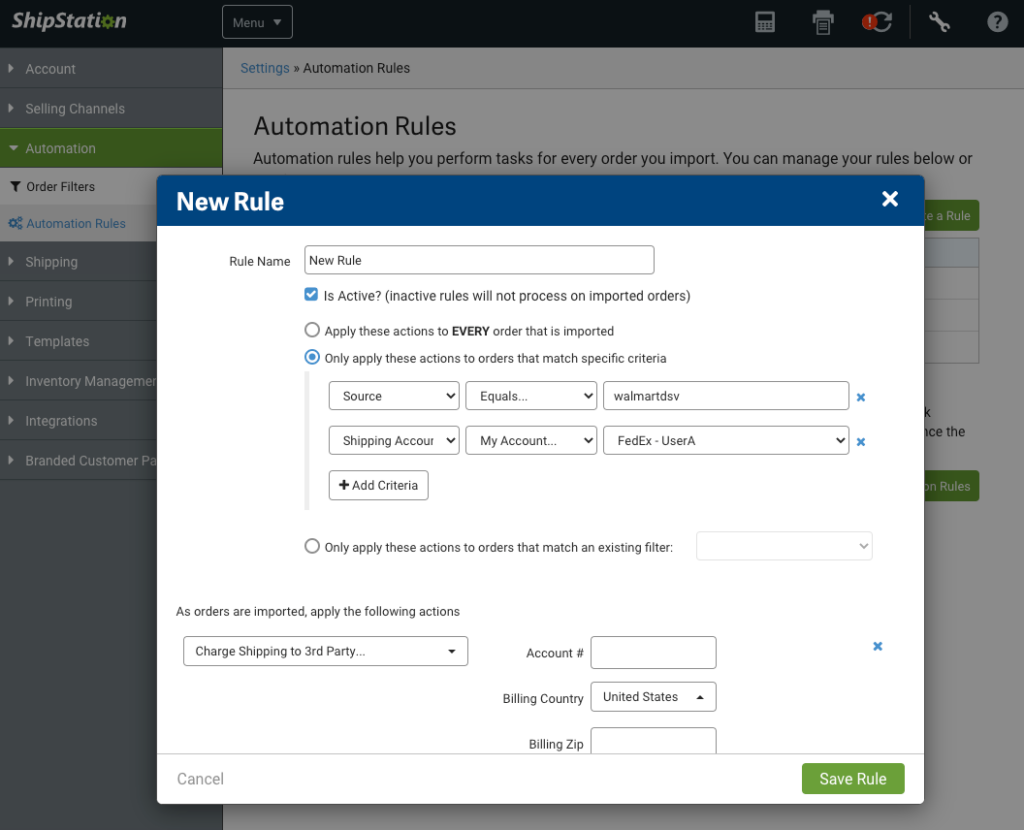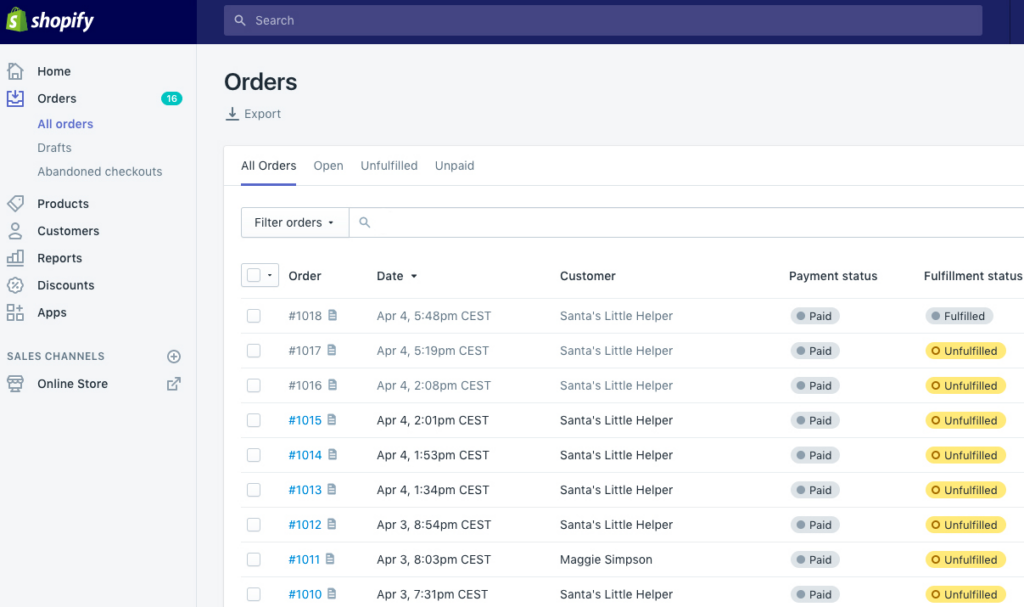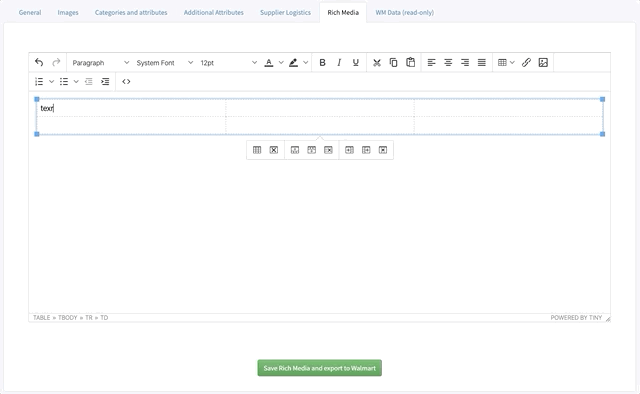 DSV sellers can put rich media content on their pages
Walmart Drop Ship Vendors (DSV) can enrich existing items with rich media. Rich Media includes material such as videos, comparison tables, and view360 media. GeekSeller provides tools for sellers to easily add that content.
How to apply to become a Walmart DSV?
Before you begin, you need to know that completing the registration process for Walmart DSV or warehouse supplier does not guarantee approval.
A seller will need to provide the required information and documents to tell Walmart more about their company. This is the checklist with the information that domestic suppliers should be prepared to provide in order to become a fully qualified supplier of Walmart.
When you are ready, create an account here and follow the steps to apply.
Walmart DSV Program Requirements
Before you apply for DSV, you need to make sure you meet all the requirements and meet Walmart's standards. Walmart is pretty strict with measuring seller's performance and not meeting those standards lead to suspension. Below are listed the most important requirements, for a full list, see this Walmart's article.
DSVs are required to comply with the below program requirements. Failure to comply may result in account suspension or termination.
Being able to fulfill orders Monday through Friday up to 12 pm local time.
Submitting Operational Outages (scheduled closures) to Walmart at least 14 days in advance.
Ship with FedEx, UPS and USPS – Walmart assigns a carrier and ship method to each order. Supplier must ship with the Walmart assigned carrier method.
Shipping in plain, unbranded boxes and do not include packing slips or marketing materials in packages.
Shipping only from the contiguous 48 states (suppliers cannot ship from Hawaii or Alaska)
Keeping updated inventory numbers.
Maintaining DSV Performance Standards outlined below.
See Walmart's FAQ to learn more about DSV standards and requirements.