As an official Walmart API integration partner, we help sellers understand the process of applying to sell on Walmart.
Looking for 3PL companies with US-based warehouses? Need a law firm for creating your US-based LLC? Need assistance in understanding the Walmart Marketplace application steps? Contact us, so we can review your application and provide feedback.
GeekSeller is a tool that helps sellers with operating on Walmart, but we can also help you with the Walmart application. The application is available at marketplace.walmart.com. Before you apply, you should review the requirements listed below and contact us for additional assistance.
How to get approved to sell on Walmart
---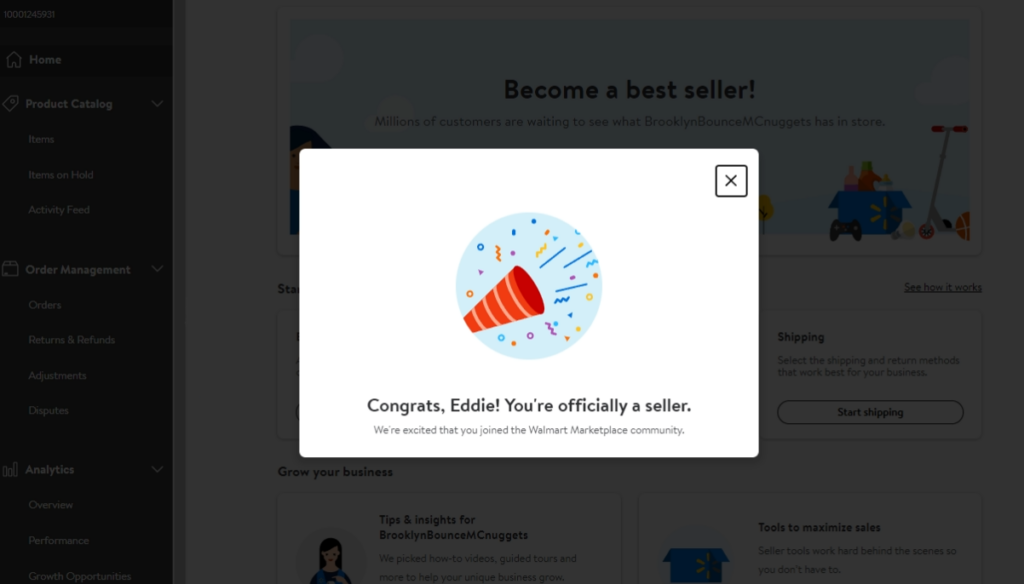 ---
For the application, you will need the following information:
US Business Tax ID (TIN).
US Business address.
Contact number.
Your customer service contact.
Website URL.
Information about your highest performing category.
Yearly gross merchandise value (GMV)
US return center address.
Those are the most crucial items, but this is not all the data you will need. Before you start the application, we encourage you first to visit the application link or review all the application steps listed at the bottom of this post. Get familiar with the data that you will need to provide, so you can collect it ahead of time.
If you are based in the following countries: Canada, China, Hong Kong, India, Japan, UK, or Mexico and have a US tax ID number (TIN), you can also apply.
---
When filling out the application:
The application process should take about 10-15 minutes if you have all your information available.
We strongly recommend using Google Chrome on your laptop or desktop computer, do not apply via tablet or phone.
International sellers – If you are based in the following countries: Canada, China, Hong Kong, India, Japan, UK, or Mexico and have a US tax ID number (TIN), you can also apply. If not, you may need to have your business operations established in the US. That includes a registered company and physical address, and your products should be stored and shipped from the local US warehouses or Walmart Fulfillment Services (WFS).
The Walmart team has a very strict process for accepting sellers. Make sure the provided information is accurate and complete. You need to prove to Walmart that you are a real business, experienced in selling online and that you will be able to satisfy Walmart's high standards for product quality, competitive prices, and shipping speed.
---
Once you finish your application, you can check its status through the link available in this post.
Walmart Marketplace Application steps
Create your account: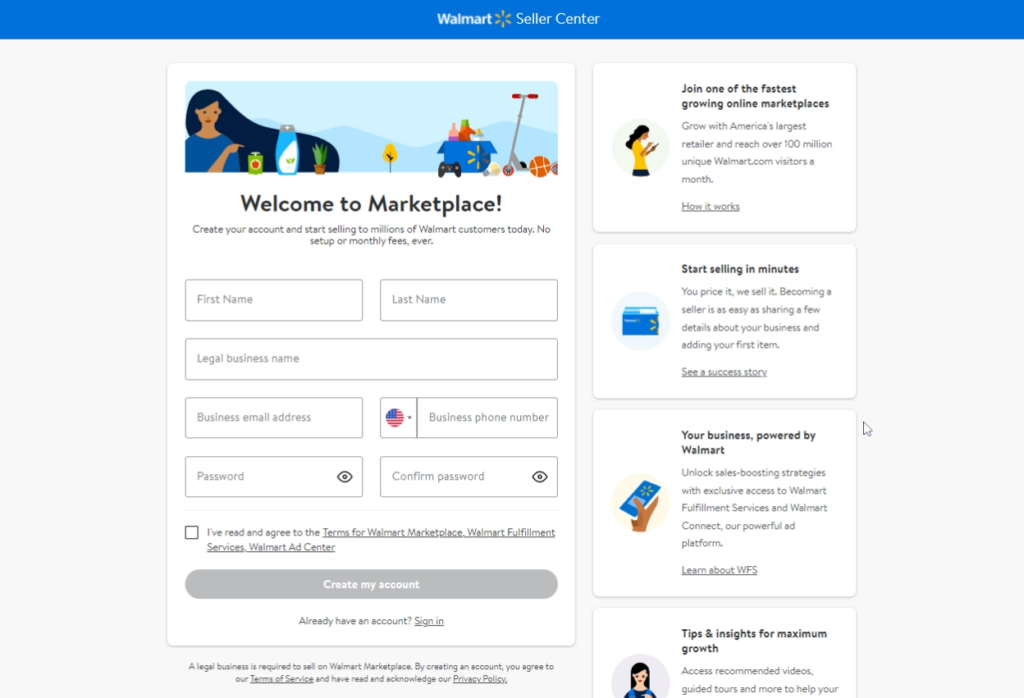 ---
Fill out the following sections: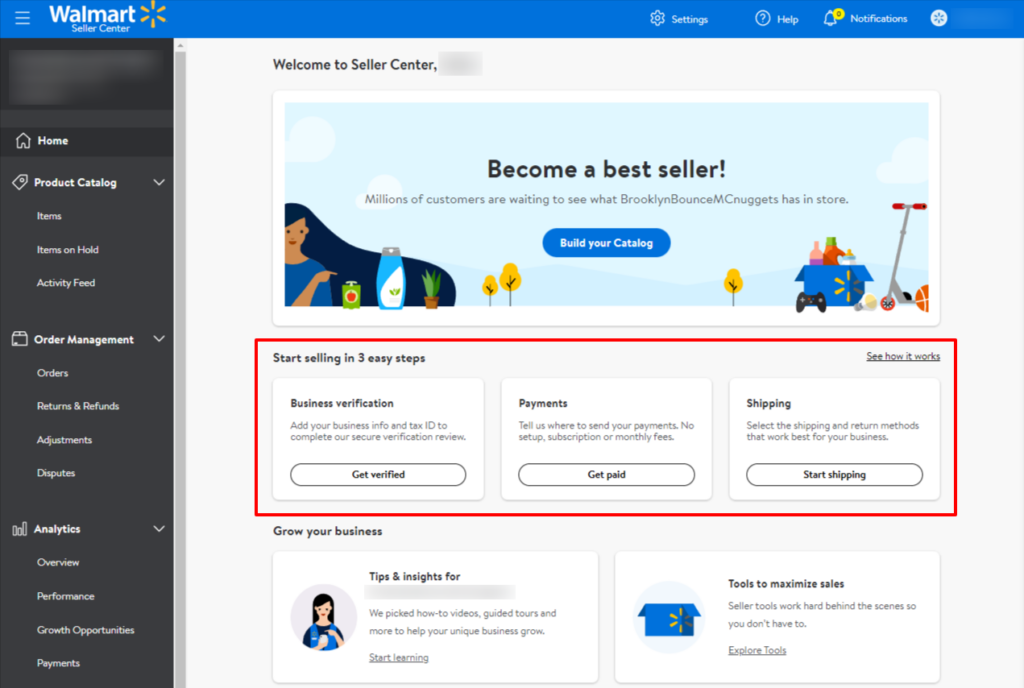 ---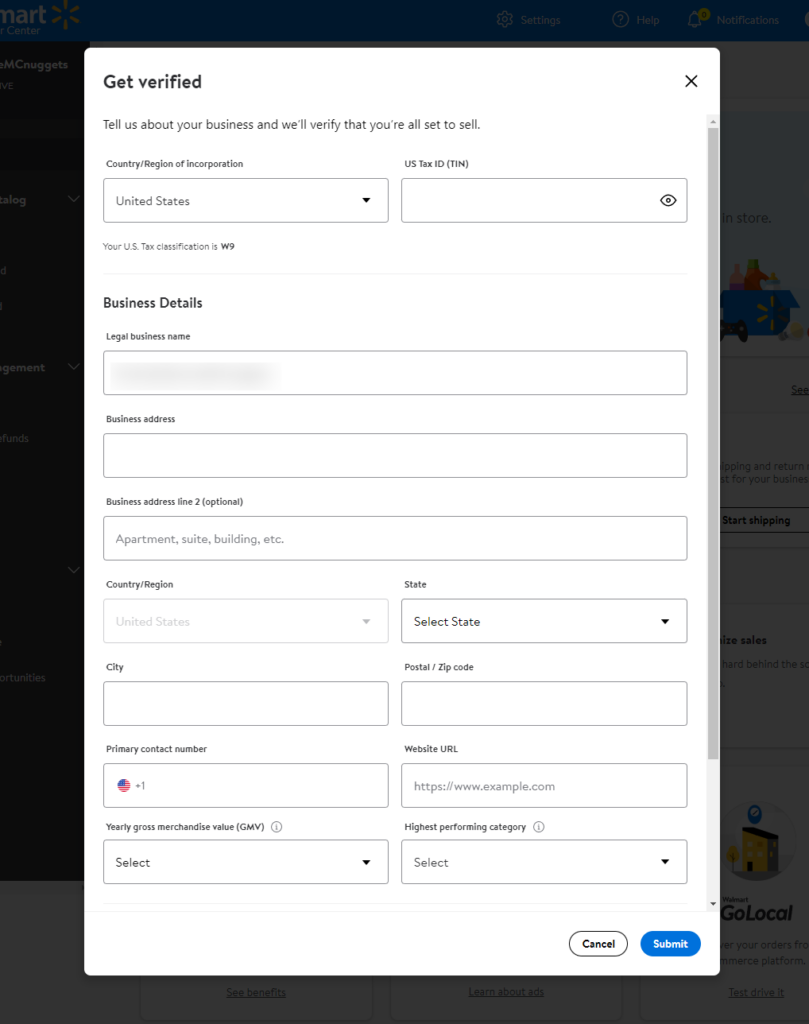 ---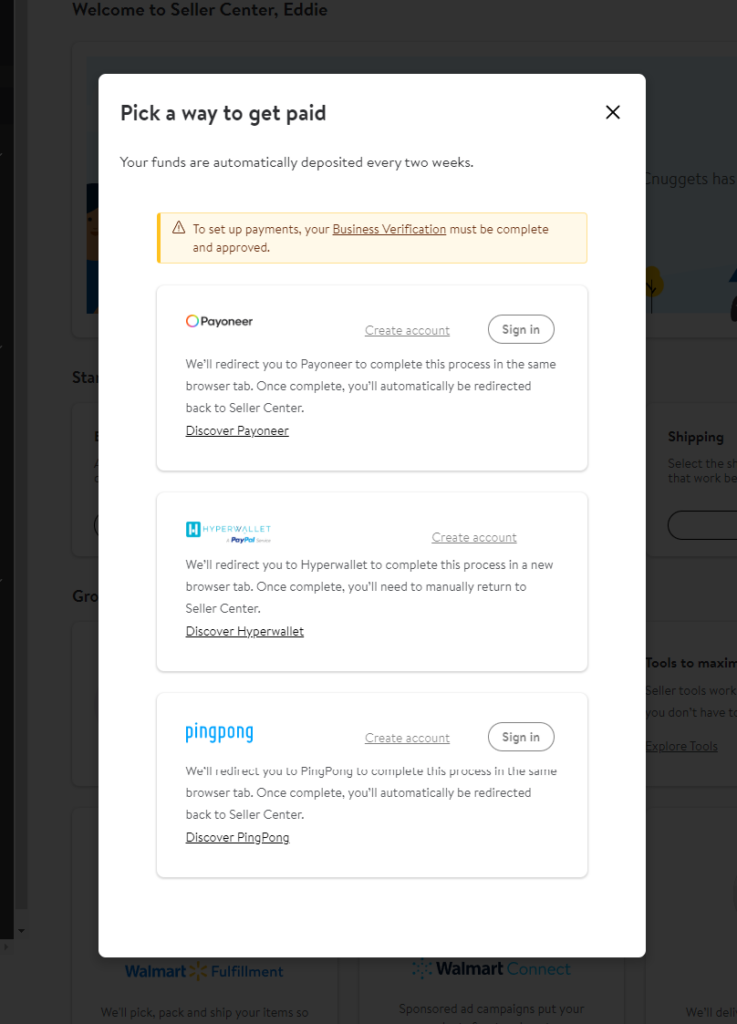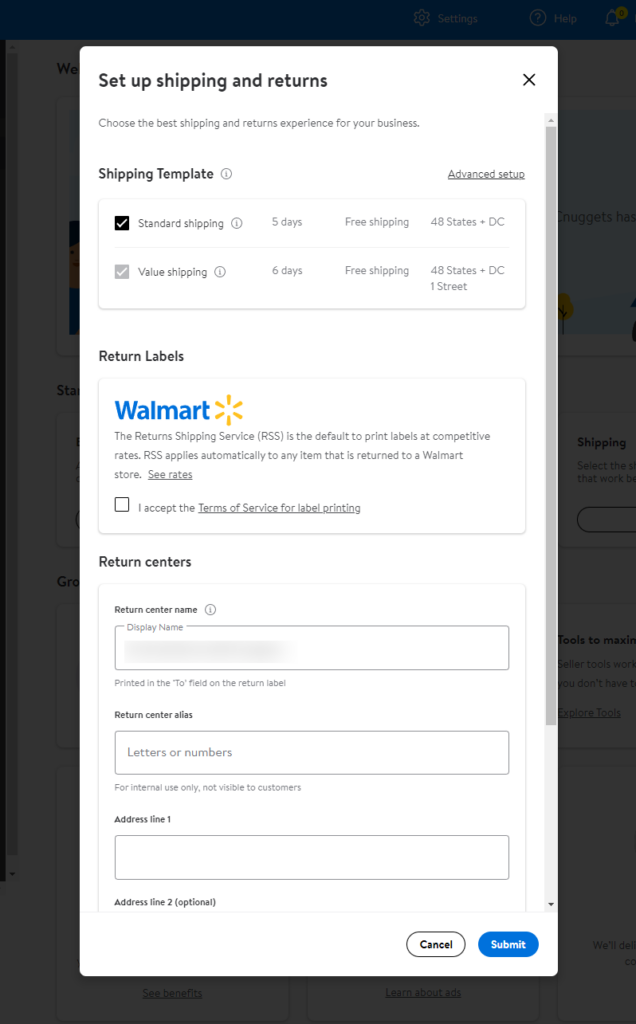 After completing the application steps, Walmart will review your data and should notify you about the approval or denial. The application review can take from a few days to even a few weeks.