Here is some good news for all future Walmart sellers who just applied. You can now easily check your Walmart seller application status with basic data from your form and just a few clicks (until recently, this option was available only through the Walmart Support case). This is a really helpful feature that can save you some time and nerves as Walmart application review can take from 2 to 4 weeks, and Walmart Support does not always notify you about the rejection.
To check your Walmart seller application status, click on this link, provide your email address, tax classification, and tax classification number, then click Get Application Status.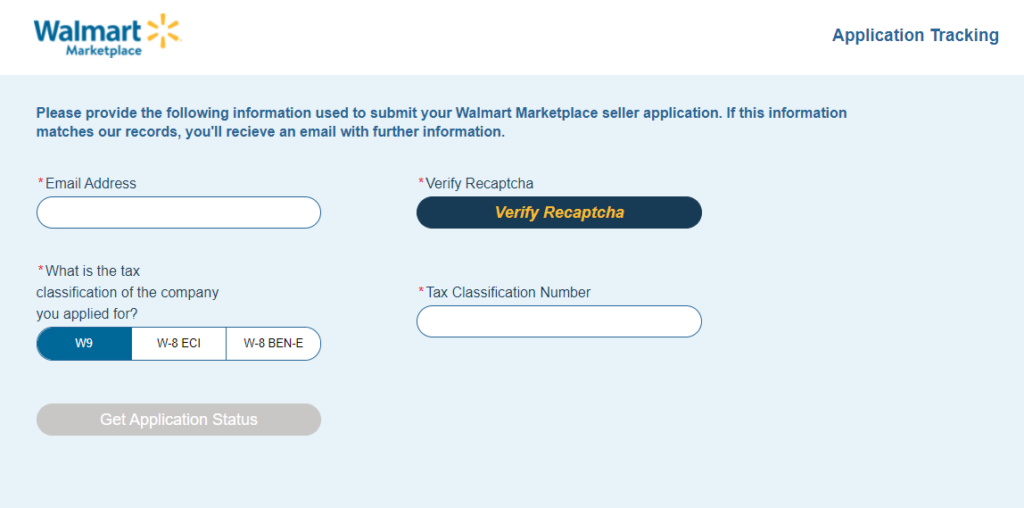 In case you see some error or your application was rejected and you want to know why, you will need to submit a case through this link (category path: Password or other access issues).
If you are looking for some help with the Walmart seller application, you can find detailed instructions in this post.