Shopify is one of the fastest-growing e-commerce platforms. It powers millions of online stores, from small local brands to huge enterprises like Allbirds or Staples. Despite its popularity among sellers, the customers do not know about Shopify brand at all. The storefronts where consumers buy products do not have Shopify labels on them, and frankly speaking, they do not care whether the store is run by Shopify, BigCommerce, or Magento. Now Shopify wants to change it and increase customer awareness of its brand.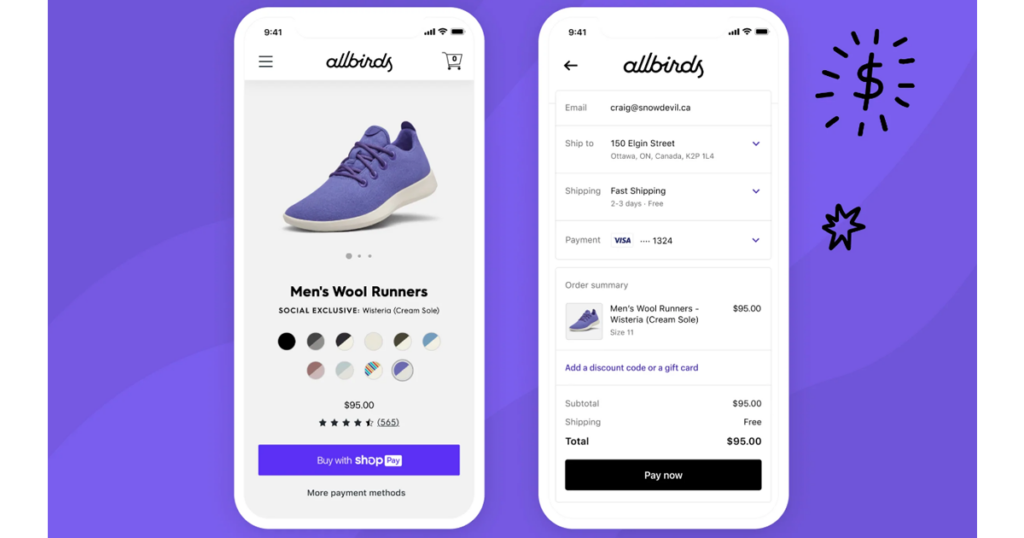 The first step is to offer new apps and features for the existing apps. For example, they recently announced a 1% cash back for purchases made via Shop Pay. We wrote about it in this post, but there is more. The earned cashback can be only spent through the Shop app – technically 'not-a-marketplace' but a place where you can discover brands that utilize the Shopify system and purchase from them.
In theory, it should create a loop that will bring more customers who will now recognize the Shopify brand through the app. The principle is quite simple: shoppers who receive a cashback will need to use the Shop app to find stores where they can spend it. This will result in more brands wanting to be found there, so they will join Shopify, activate Shop Pay payments, and offer cashback. More brands on Shopify means more customers receiving cashback and accelerating the cycle.
This idea is simple and brilliant. It creates a network that benefits its stores without transforming into a vast Amazon-like marketplace. The main question is whether Shopify is able to offer this model long-term as currently, they cover all of the cashback costs. If they run out of fuel at some point, other benefits of the Shop app might not be enough to keep the customers.