Keeping in touch with your customers is becoming increasingly important for success in E-commerce. With constantly rising competition, fast shipping and excellent product quality are slowly becoming new standards and might be insufficient to win customers in the long run. Another way to achieve this is to offer outstanding customer service before, during, and post-purchase. Responding to queries or claims and simply providing support can significantly increase customers' trust. It also gives your brand and company some identity which may result in a higher chance that the buyer will remember your company and return.
E-commerce marketplaces are getting more aware of this trend and provide sellers with means to communicate with customers. Giants like Amazon (with Buyer-Seller Messaging Service), Walmart (with recently added Message Center), or Mercado Libre have internal sections for message management. However, these communication tools are not always particularly user-friendly and often require opening many tabs in search of the order, product, or customer information. One of the solutions to alleviate the process and save a lot of time on message management is the Zendesk platform enhanced with menze plugin.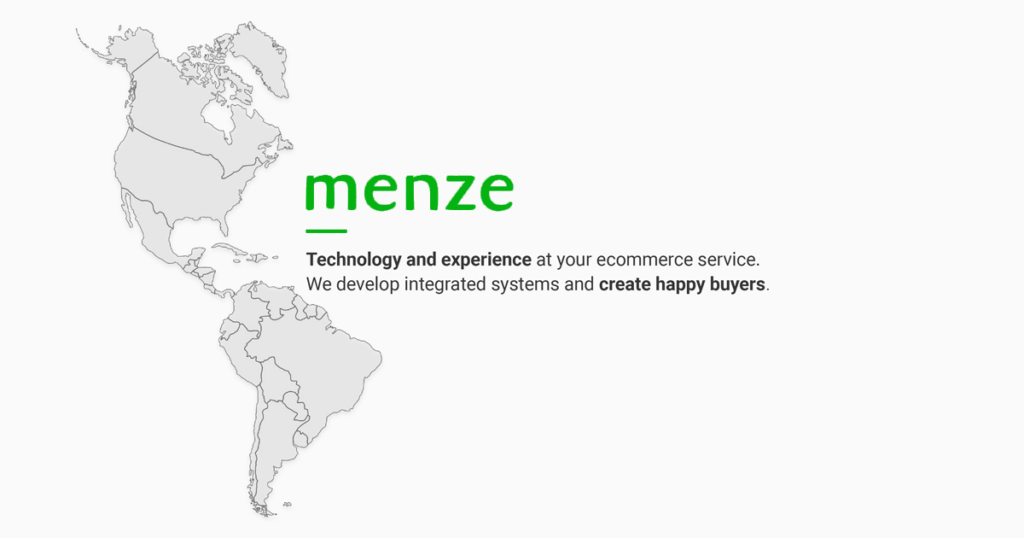 What is Zendesk?
Zendesk is a customer service tool that allows the omnichannel experience. It offers a system to centralize channels and buyer information, allowing each customer support representative to optimize their time, offer better support and thus generate more sales.
With Zendesk, you can:
Personalize each customer with their relevant data.
Interactions can be answered on the channel your customers choose.
Allows you to scale operations as the business grows.
Coordinate your agents with easy-to-use, fully integrated tools.
Mercado Libre in Zendesk with menze
As a Zendesk plugin menze allows a connection with Mercado Libre for customer interactions. At the moment, menze is offering a plugin for Mercado Libre with the management of customer interactions in the following categories:
Questions
Orders
Post-sale messages
Claims
Reviews and News
You can select which of these interactions should be handled by Zendesk and which you want to handle directly on Mercado Libre. The menze plugin can also be synchronized with all of your Mercado Libre accounts, making it an easy-to-use hub where you can respond to all of the interactions from several channels.
Benefits of using Zendesk with menze plugin
The use of the plugin can directly affect metrics like answer time and ultimately reduce the number of claims generated by the customers. Mercado Libre considers these metrics the most relevant during the calculation of the seller score, so it can help keep the green reputation. There are also the following advantages of using menze:
Reply in context
As previously mentioned, you can answer questions, messages, and claims with all the information about the buyer and the product on the same screen.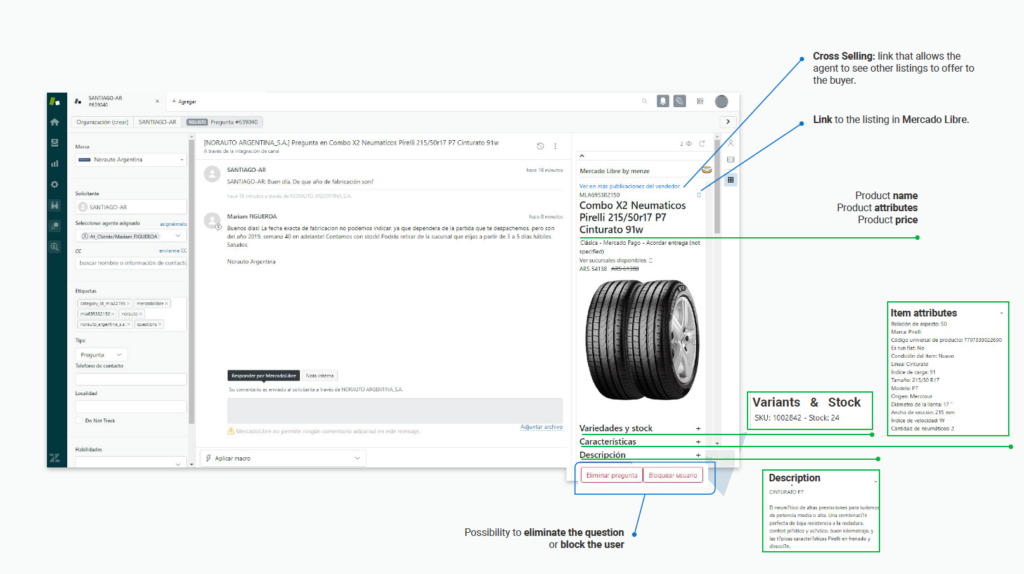 Additionally, you can review all of the previous interactions with the selected buyer without extensive research.
Personalized team organization
Zendesk is really good in terms of team management, and menze is utilizing these features very well. The effort of multiple support agents can be coordinated for coherent and organized distribution of work. Tickets can be assigned based on the level of agents' specialization and roles. You can also prioritize specific tickets and assign them to your agents as you need.
Play mode and macros
The Play Mode allows you to automatically switch to the next ticket when you answered the previous one. Macros are pre-designed response templates you can add to your case with one click. They can significantly lower the time of response.
Team stats
Zendesk also has several analytic tools which can be used for monitoring your internal performance and team statistics.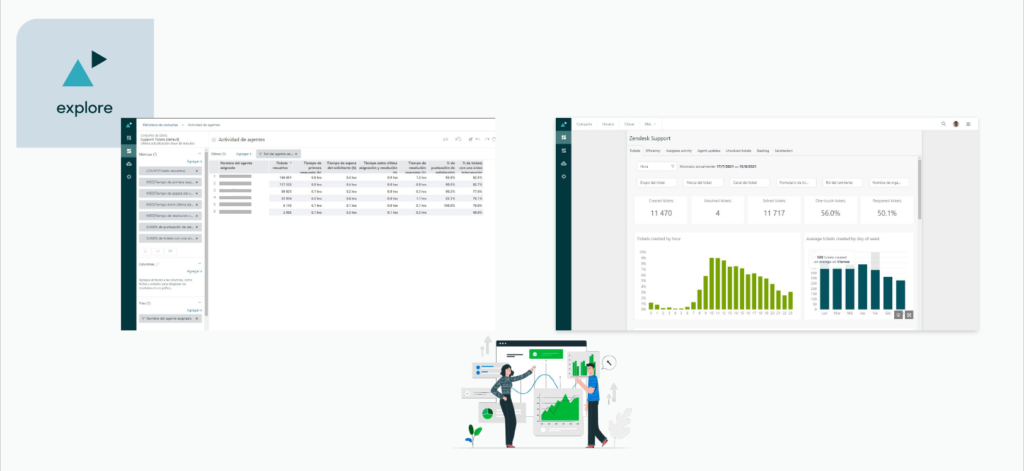 Other marketplaces and plugins
Zendesk can be connected with other marketplaces and E-commerce platforms such as Amazon, Shopify, and Magento. It can also be complemented with other tools that will make both your agents' and management team's life easier, such as QA solutions, WFM (Workforce Management), and much more.
Summary
To sum up, menze can help your company improve the customer support operations in Mercado Libre by both implementing Zendesk and integrating with that channel. It is worth considering for sellers who spend a lot of time answering customer questions, claims, etc. The user-friendly design can make the process a lot easier.
There are two pricing plans available for both Zendesk and menze's plugin:
Annual – Zendesk starts at $49/mo per agent, and the menze plugin costs $18/mo per agent.
Monthly – Zendesk starts at $59/mo per agent when paying monthly, and the menze plugin costs $20/mo per agent.
There is a 14 days trial, so you can test the application before you decide to commit for a longer period.
If you are interested in menze, you can start the integration here. When you contact menze support, please mention that you heard about it from GeekSeller.