There are many agencies, online courses and YouTube channels from people claiming to be e-commerce advertising experts that will teach you to get your products in front of your audience. At some point, every company needs to hire someone to handle online promotions, but sellers with limited budgets may decide to do it on their own. They may not realize that there are free resources available that teach people how to advertise online.
Indeed, many of the paid tutorials that are available online contain reformatted content that is available for free elsewhere. Why not use the original training materials?
Before you buy online advertising courses or hire an expert, check out the list of resources below. Each of these platforms offers free guidance on advertising techniques and best practices. It's also important to remember that your company and your products are different from any other business out there, and even though there are general rules for good advertising practices, you will need to perform a lot of tests and, through trials and error, learn what works for your business.
Free Online Advertising Courses:
---
You may notice that the list contains just a handful of places where you can advertise your products. What about promoting products on Walmart, Jet or other marketplaces? Most advertising activity happens on Google, Amazon, and Facebook; but that also means more competition. It is important to seek opportunities to promote your products in less crowded spaces.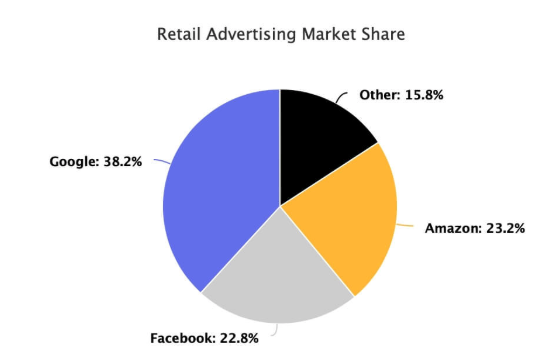 Unfortunately, many marketplaces do not offer open platforms for advertisers and they strictly control what ads are shown on their websites. Luckily, advertising is a growing part of marketplace revenue and they are all slowly moving toward allowing sellers to pay for additional promotions.
For example, Walmart's advertising platform is already available through a network of partners. GeekSeller users gain access to Walmart Sponsored Products when participating in the 2-day shipping program through our 3PL partner Deliverr.
The growing body of anecdotal evidence and the massive growth of the company's ad revenue show that digital advertising is the next industry being disrupted by Amazon. — The Motley Fool