As the leader in a market of over 635 million people in the Latin America region with one of the world's fastest-growing Internet penetration rates, Mercado Libre provides buyers and sellers with a robust online trading environment, now available to United States sellers.
---
---
What is the Mercado Libre marketplace?
Most likely, you have already heard about Mercado Libre's success from the press, but it is not just another e-commerce site. Mercado Libre is the largest in Latin American technology and commerce ecosystem, offering an e-commerce marketplace platform, logistics, warehousing, and online payments. Mercado Libre is present in 18 countries including Argentina, Brazil, Mexico, Colombia, Chile, Venezuela, and Peru.
---
How can a US seller sell in Latin America?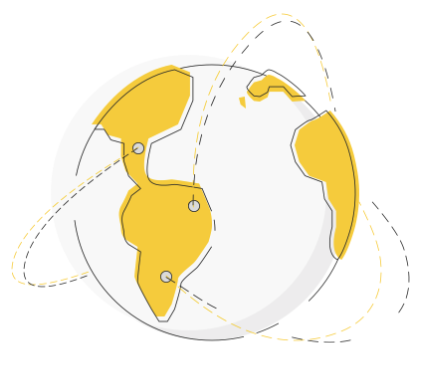 To simplify the process, Mercado Libre created the Global Selling Program, which allows international merchants to sell throughout Latin America. Currently, Cross-Border Trade is enabled in Brazil, Mexico, and Chile.
Mercado Libre knew that to get international sellers to join the marketplace, they needed to support them with all the complexity of selling globally. Thanks to the Global Selling Program, they conquer challenges such as currency, calculating customs, taxes, and shipping. Global Selling Program makes selling in Latin America as simple as selling within the US.
Mercado Libre partners with local carriers (in the US it is DHL), so sellers do not need to worry about calculating shipping costs and import taxes. Sellers receive ready to print shipping labels without a need to integrate or negotiate with a new shipping provider. Sellers drop off packages to the local DHL office (or it is picked up by the carrier), everything else is taken care of by the DHL and Mercado Libre.
---
What Can You Sell on Mercado Libre?
Mercado Libre offers all the categories of products, and if you currently sell your products in US marketplaces, you are most likely to be able to sell them on Mercado Libre as well. However, before you start uploading products to Mercado Libre, you need to take into consideration the dimension and weight restrictions, as well as a list of restrictions for some Latin American products.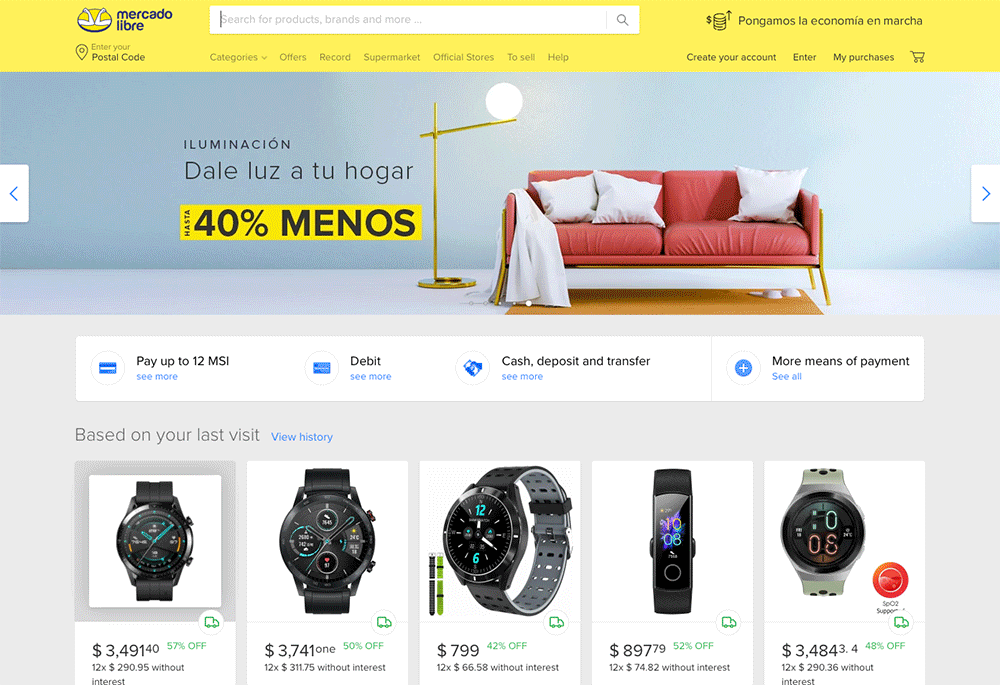 ---
Uploading products to Mercado Libre
Mercado Libre offers an option to upload products via CSV to the seller center. However, this is much easier to do using GeekSeller's tools and graphical interface. Before you start working on your catalog, keep in mind that similar to other marketplaces, Mercado Libre will need your products to have correct categories, GTIN (EAN or UPC), and proper dimensions (weight and size). The good news is that you do not need to translate your product description to local languages. Mercado Libre technology will do it for you!
---
How much does it cost to sell on Mercado Libre?
It is free to list your products on Mercado Libre. Similar to other marketplaces, Mercado Libre charges a percentage of the sold products as a fee. The applicable fees for Mexico is between 12.5% and 22.5% (depending on your products category) and 16% for Brazil and Chile. On top of that, if you are selling with free shipping (i.e. Mexico) you will be paying for a percentage of the shipping cost; see details.
You are selling in Latin America, but you will receive an international wire transfer in USD. This is important to mention that you do not need to worry about currency fluctuations. Sellers submit products to Mercado Libre indicating the price in the USA. Buyers on Mercado Libre pay in their local currency, but sellers receive the amount in USD, so Mercado Libre takes on them the potential currency rate changes.
---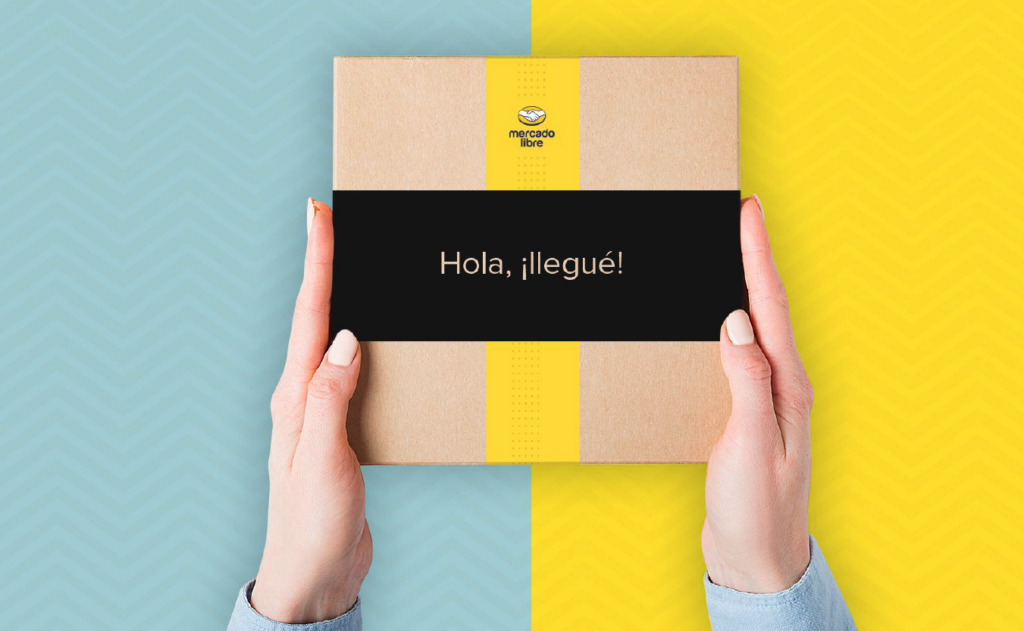 Shipping products to Latin America
Mercado Libre offers a few options to help the US sellers ship products to buyers from Latin America:
Ship By Mercado Libre – similar to Amazon's FBA and Walmart's WFS program, qualified sellers can ship products to Mercado Libre's warehouses and have products being automatically fulfilled by the marketplace. Learn more about Fulfillment by Mercado Libre here.
Ship with Partnered Carrier – this is the preferred way for the US companies selling on Mercado Libre. Mercado Libre works with the local carrier (for the US sellers this is DHL) and provides ready-to-print shipping labels to sellers. Below, we go into details about how it works.
---
How does Ship with Partnered Carrier work?
Step 1.
Working with GeekSeller, sellers publish products on Mercado Libre, making sure listings have the dimensions and weight information provided; see product Dimensions and Weight Restrictions.
Step 2.
Based on the information provided by the sellers, Mercado Libre calculates shipping costs and taxes for each market; more details about costs.
Step 3.
When a seller receives an order, Mercado Libre automatically generates a label and a seller can print it directly from the GeekSeller panel.
Step 4.
A seller needs to deliver products to the carrier within 3 business days (maximum handling time allowed). If a seller generates at least 10 orders per day, it is possible to schedule the carrier to come for a pickup (you need to contact Mercado Libre to activate it).
Step 5.
Carrier delivers products to the buyer; see standard delivery times.
---
Advertising on Mercado Libre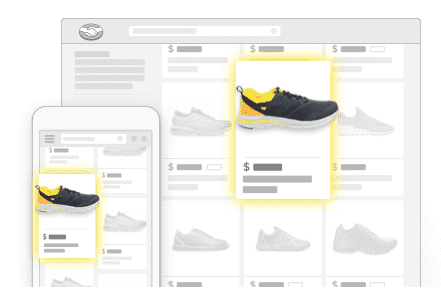 Mercado Libre has a lot of traffic, with proper products and pricing you will not complain about a lack of orders. However, Mercado Libre allows sellers to give even more visibility of their products with Mercado Libre's advertising solution called Product Ads. Mercado Libre will create ads with your listings and choose the best place and time to show them to buyers. Sellers have the ability to hide, pause, or activate campaigns, as well as set a daily budget. The platform is based on the PPC model, so you only pay when a user clicks on your ad.
---
How to register on Mercado Libre?
Ready to sell on Mercado Libre? Not all the sellers can join the program, Mercado Libre works with sellers with a track record of selling quality products and offering outstanding service to buyers. There are also some preferred categories of products that Mercado Libre is looking for.
GeekSeller works with Mercado Libre to select and onboard sellers, please contact us to see if you qualify and work with us on your application.
---