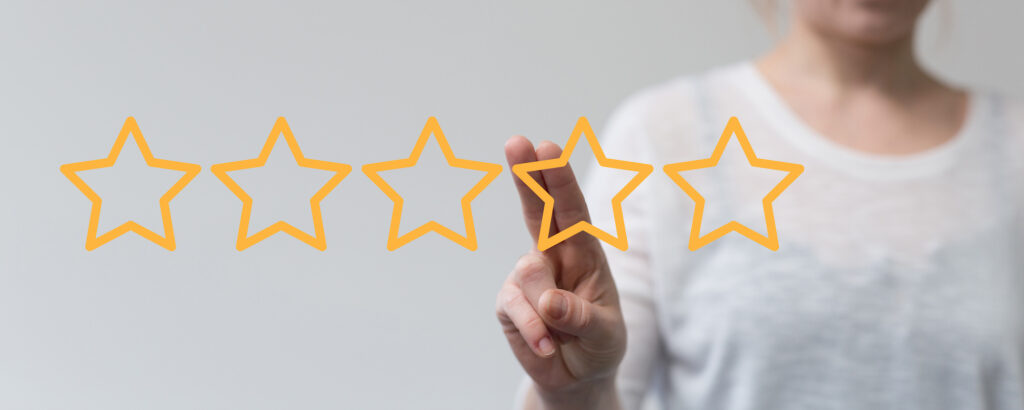 ---
Recently Jungle Scout conducted a survey with 1,000 consumers in the U.S to determine how they shop online at Walmart. Below you will find nine trends among Walmart customers that have been discovered thanks to the survey.
1. Easy item return.
The ability to return products with an easy and seamless process turns out to be a great deal for customers. Walmart does a great job here for sellers and customers with its Enhanced Returns.
2. Life events drive money spending.
Many consumers admitted that necessary purchases follow life events. The pandemic is a perfect example since multiple aspects of people's lives have changed, especially for those who started working from home. Flexibility in offering goods from different categories and keeping an eye on the events is a way for sellers to keep up with sales.
3. Social media.
Social media have a massive influence on e-commerce. Product recommendations that show up there are taken into consideration by many consumers. Building brand awareness on social media (Facebook, Instagram, etc.) can significantly impact online sales.
4. Pricing is everything.
According to the survey, the number one reason to shop on Walmart.com is their prices. They are competitive and appropriately low. Sellers can run promotions on their offers, which helps attract customers looking for the lowest prices. The important factor here as a seller is to make sure that the audience you target can afford your products.
5. Shipping methods.
The fastest shipping is the best shipping, and this is what customer values the most. However, other shipping methods, like low-cost or free shipping, are a great deal for customers. The more flexible sellers are in shipping methods, the better chance customers will pick their offer.
6. Good reviews attract an audience.
It's not a secret that plenty of positive reviews look good and attract attention. The survey's results confirm it. Many high rating reviews could be the most crucial factor for customers before placing an order. To get positive reviews, sellers need to honestly and thoroughly describe their products and keep good relations with customers.
7. Everyone buys gifts.
There's always an opportunity to buy a gift. And this is what shoppers are looking for frequently. Understanding how shoppers look for presents and using proper keywords and description is key to showing up in search results.
8. Top categories.
Jungle Scout came up with the list of the most popular categories among Walmart shoppers who took part in the survey.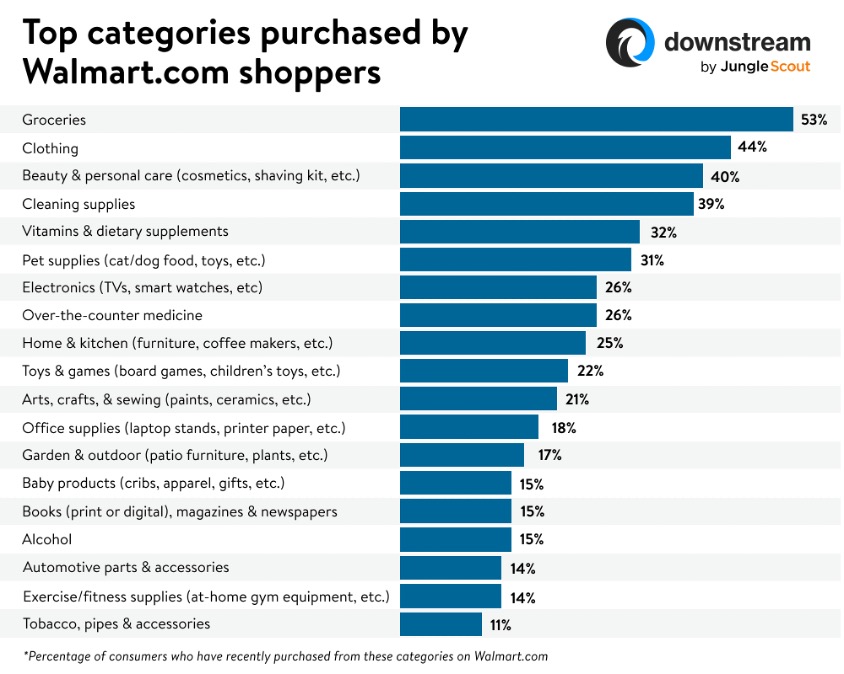 As a seller, you need to make sure to consider all possible opportunities to expand your catalog of products to match current trends.
9. Bond with the marketplace.
Many shoppers are most likely coming back to the same marketplace for another purchase if they had a good experience. They'd also tell friends or family about some great promotion if they managed to save some money on a similar deal before. It's essential for sellers to consistently deliver a good customer experience, think about good ad strategy, and run promotions.
---
These trends provide great insight into shoppers' behaviors and can help immensely in the development of business strategy. If you have any further questions regarding this subject or Walmart in general, you can contact our support or leave a comment below.