Walmart sold its e-commerce business in China to JD.com (the second biggest online retailer in China). This strategic venture allows Wal-Mart's brand to still operate its direct-to-retail business side of JD.com, while the online marketplace will be run by JD.com (a Chinese company) that is knowledgeable in e-commerce.
China is now ranked the fourth-largest international marketplace, as measured by sales, yet Wal-Mart operates just over 400 stores in the country, and has been in the China for 20 years. Chinese shoppers are looking online more to buy food now, which has resulted in increased sales with Sam's Clubs. (Source: The Province)
This comes after Wal-Mart struggled to quickly scale its e-commerce business in China without success. By teaming up with JD.com, Wal-Mart hopes to integrate Sam's Club stores with the e-commerce platform. The main competitor of JD.com is Alibaba, although JD.com has had faster revenue growth over the last seven quarters.
This expansion into China is great news for all merchants, as a positive sign that Wal-Mart is allowing other sellers on their e-commerce marketplace.
Wal-Mart wants to be
more like Amazon in E-Commerce
Wal-Mart wants to compete more with Amazon.com, and is willing to become more like them in the e-commerce area to do it. Wal-Mart had $15 Billion in online sales in 2015, in comparison to Amazon's $107 Billion that same year, but still making Wal-Mart rank #2 in the world in 2015. Wal-Mart's next move to be more like Amazon is to build more warehouses, so it can create a more efficient delivery network across the U.S. Wal-Mart even intends to utilize Lyft and Uber drivers to deliver groceries (purchased online) to households in the same day it is purchased.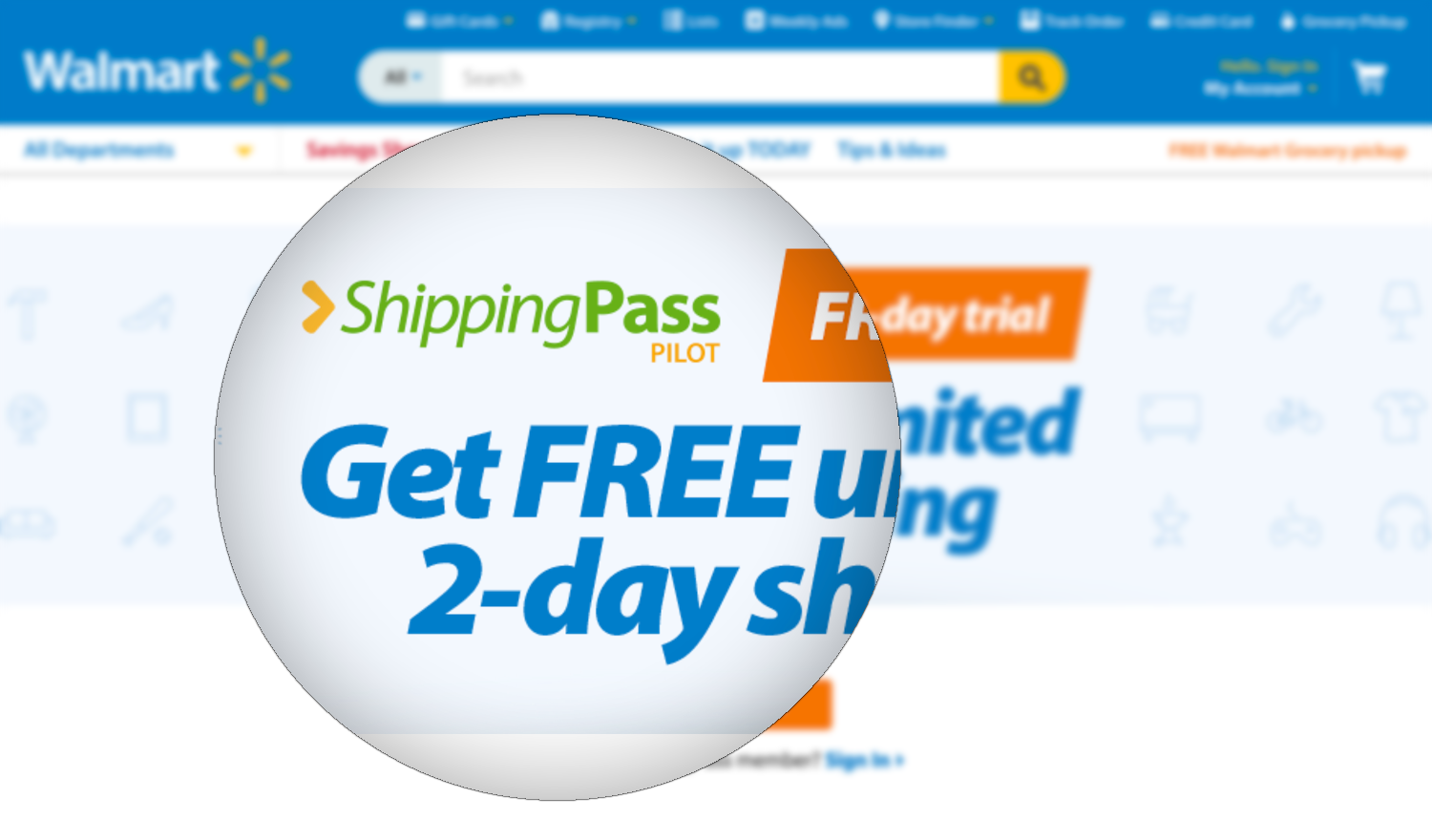 An article from Reuters points out that Wal-Mart will even offer 30-day shipping for free with a trial of ShippingPass (Wal-Mart's two-day shipping program that is similar to Amazon Prime). Wal-Mart's ShippingPass subscription costs $49 for a year, while Amazon Prime costs subscribers $99 a year.
Wal-Mart is also testing grocery delivery, competing with Amazon and JET.com, and earlier this year, Wal-Mart introduced Wal-Mart Marketplace API, allowing merchants to register to become a partner. Once approved, third-party merchant are approved to start selling their products on Wal-Mart.com. (See more news about Walmart).