In April 2021, Walmart lifted requirements for international sellers not based in the US. Prior to this decision, non-US sellers needed a warehouse and US tax number just to submit the application form. These restrictions are no longer in place, and although the Walmart vetting process is still rather strict, it is now much easier to apply for a foreign entity.
As an international seller, you can apply through this form.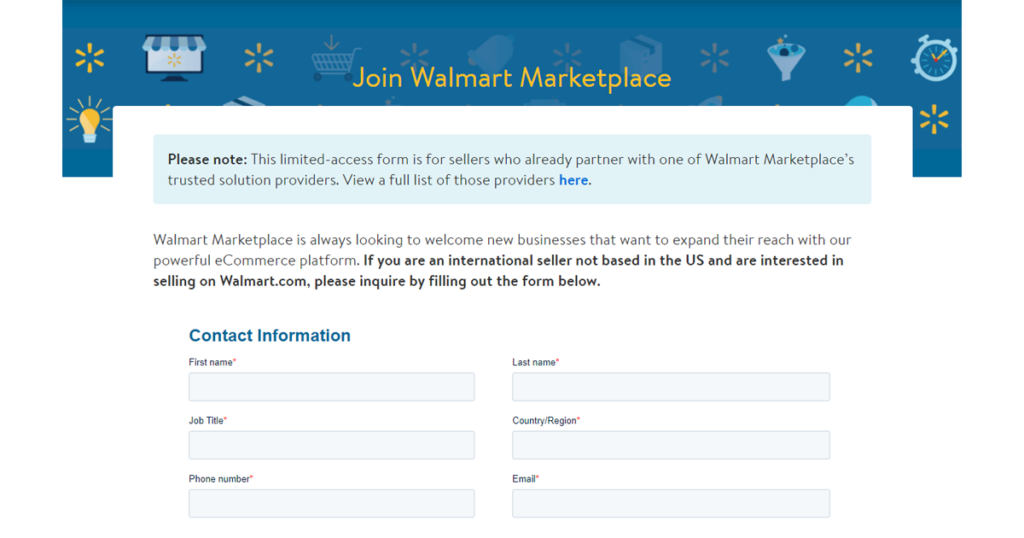 At the moment, this form is for non-US sellers who already partner or are planning to partner with one of Walmart's trusted solution providers. During the registration, you will be asked to select a channel partner that referred you. There are several solution providers to choose from, and GeekSeller is among them. You can choose our platform and contact us for more details and assistance during the onboarding process and your account management.
Opening the marketplace to non-US vendors is a big step forward for Walmart – one of the biggest Amazon competitors. It is also a fantastic opportunity for abroad sellers to diversify their revenue streams and reach a new huge customer base. The accommodation to the new marketplace might be challenging at first, especially if it is in another country, but it is certainly worth the effort in the long run.