Back in April, we wrote about Walmart opening a long-anticipated phone support service for sellers. At first, it was only available for WFS users, but now Walmart is opening it for all marketplace sellers in need. The feature is still a bit limited as you can only request a call back from a support representative within a specific timeframe. Still, even with this limitation, it is a much faster way to resolve the issue than a support case.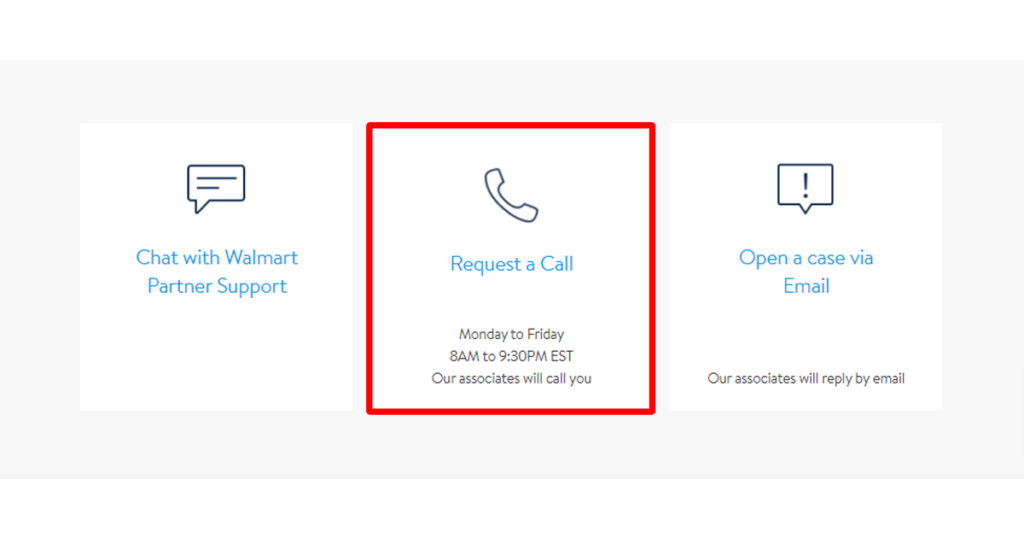 You can request a call back on the Seller Help site. It is available for most of the categories now between 8 AM to 9:30 PM EST. Cases created outside of these hours will still be addressed via email, but Walmart will be happy to call you during business hours if the issue cannot be resolved this way. Please remember to refrain from entering extensions in the phone number field. You can add it to the case description if necessary.
Currently, there are three ways to contact Walmart Support: via chat, through a call request, and by opening a case via email. The last one has proven to be the least effective, so it is excellent that Walmart decided to open new options for sellers.
---
If you are looking for help with Walmart account management, our representatives can address many of Walmart's issues without reaching out to support. We can also contact Walmart on your behalf if needed. You can find more details on our website.