In a recent communication to its US marketplace sellers, Walmart announced introducing a new feature: "Ship with Walmart." This new service lets sellers purchase and print shipping labels directly via the Seller Center and Walmart APIs.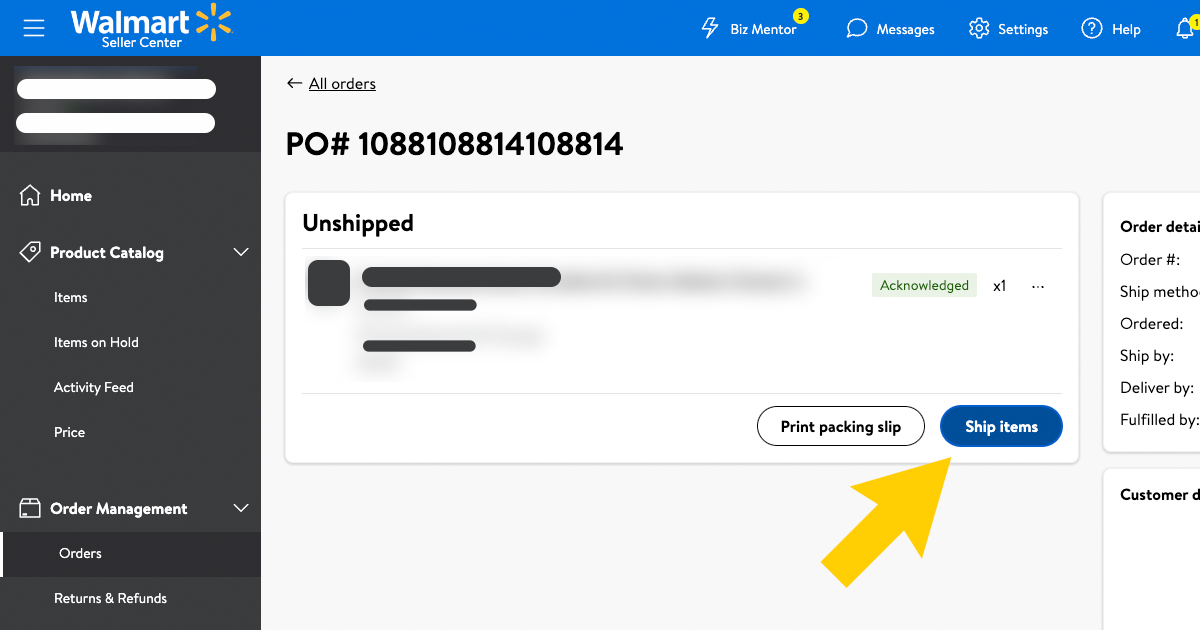 Highlights of the "Ship with Walmart" feature include:
The ability to buy FedEx or USPS shipping labels at competitive rates.
Estimating shipping costs based on custom package dimensions.
Selecting a shipping method that fulfills delivery promises.
Automatic updates to tracking IDs and adjustments to revenue reflecting shipping costs.
To use this service, sellers select an unshipped order in the Seller Center, click "Ship Items", and then choose "Buy shipping label through Walmart."
While the feature is available only to select sellers and supports FedEx and USPS, Walmart plans to make it accessible to all sellers and expand carrier options soon.
---
Ship with Walmart for US and Canada
It's important to clarify that the new "Ship with Walmart" feature is specifically designed for Walmart sellers based in the US for shipping within the US. This stands separate from the existing SWW (Ship with Walmart) program which supports US-based sellers on Walmart Canada, facilitating easy cross-border shipping.
These two programs, while sharing a similar name, serve different purposes tailored to the specific needs of sellers in their respective markets. While the new feature aims to streamline domestic shipping processes within the US, the SWW program is designed to simplify the complexities associated with cross-border shipping to Canada.
GeekSeller and Walmart continue to introduce new tools and features to support and enhance the seller experience in both domestic and international markets. Stay tuned for further updates on these initiatives.
---
Here is the original email introducing the new feature: