If you sell on Walmart for some time, you probably know that you cannot completely delete Walmart listing from their database. The most radical thing you can do to remove a product (right after setting its quantity to 0) is to retire it. You can do that on Walmart Seller Center for any product in your catalog. It is a relatively straightforward process as you have to mark the items you would like to remove and select 'Retire Items' from the Action Menu. After about 24 hours, your products should be removed from the website and your active items catalog.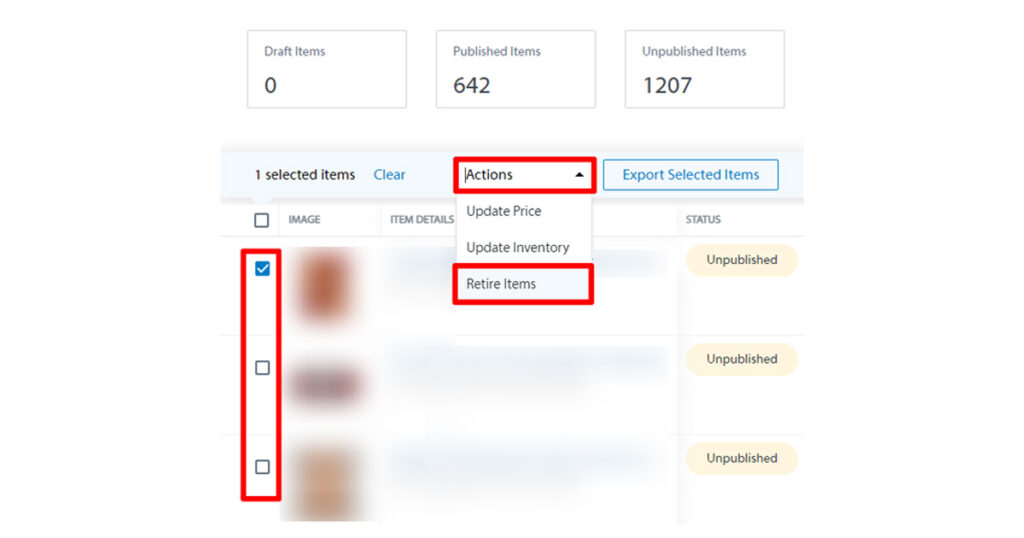 But what if I want to un-retire Walmart item?
Suppose you retired some product to put it on hold for a while, but you decided to sell it again. There is an option on Walmart Seller Center to un-retire your item. However, recently, Walmart made it tricky to find products that you removed. Previously these items were available on the Unpublished Items section and were searchable through the search bar. After Walmart update to the User Interface, you need to unroll the Filter option and switch 'Show Retired Items' to see your retired Walmart products. After switching it, you will also be able to find them through the search function.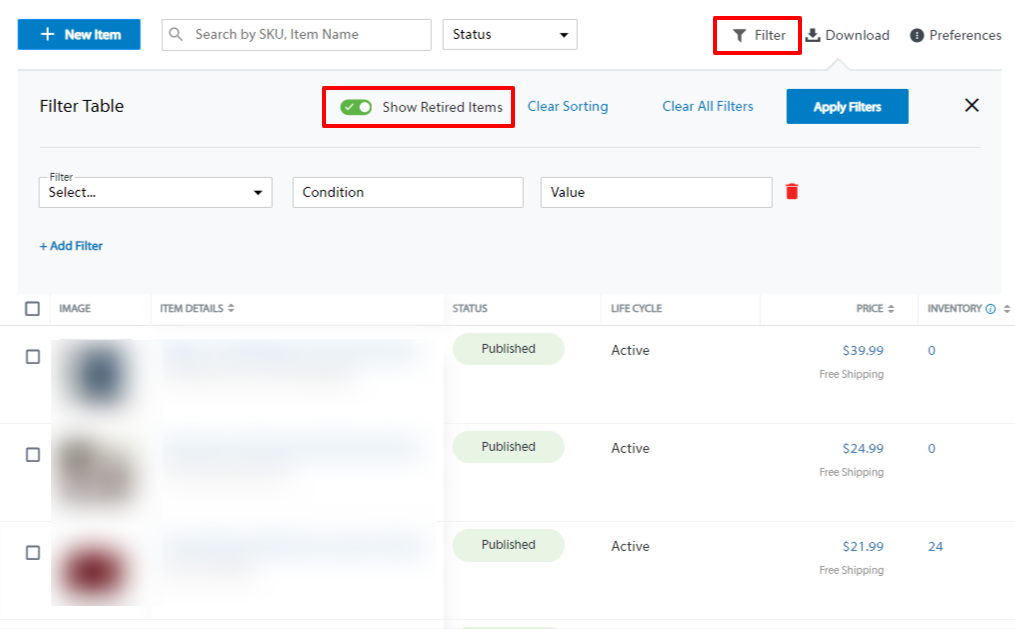 You can un-retire an item on Walmart by uploading the completed Spec on the Add Items in Bulk dashboard in Seller Center with the Site End Date set to a future date.
On GeekSeller, we also give you an option to Archive and Un-Archive your products; you also have access to all your removed products unless you want us to delete them completely from our database. Additionally, we can assist you in removing a large number of products (even a couple of thousands) which can be very difficult and time-consuming directly on the Walmart Seller Center. If you need help with Walmart products removal, do not hesitate to contact us.
---
Retiring items on Walmart when you are going on a long vacation? No need to! Check our Vacation Mode post to see how you can apply it on Walmart.