Unlike other online marketplaces, Walmarts' Marketplace does not have a simple way of entering a time frame for when sellers do not want to accept orders. You have two options to put your Walmart Marketplace account into a sort of "Vacation Mode." One way is where orders can still be made, and the other way is that buyers cannot purchase your products during the specified time period.
Option 1: Additional days off
The Walmart Marketplace has the option to signify days off (meaning that you do not ship these days) that you can enable via the shipping setting below. Be warned, though. This may not be the option that you want to choose if you are taking a longer vacation, as customers will still be able to place the orders that you will need to fulfill as soon as you get back.
To access this option, go to Settings > Shipping Info > General Shipping tab.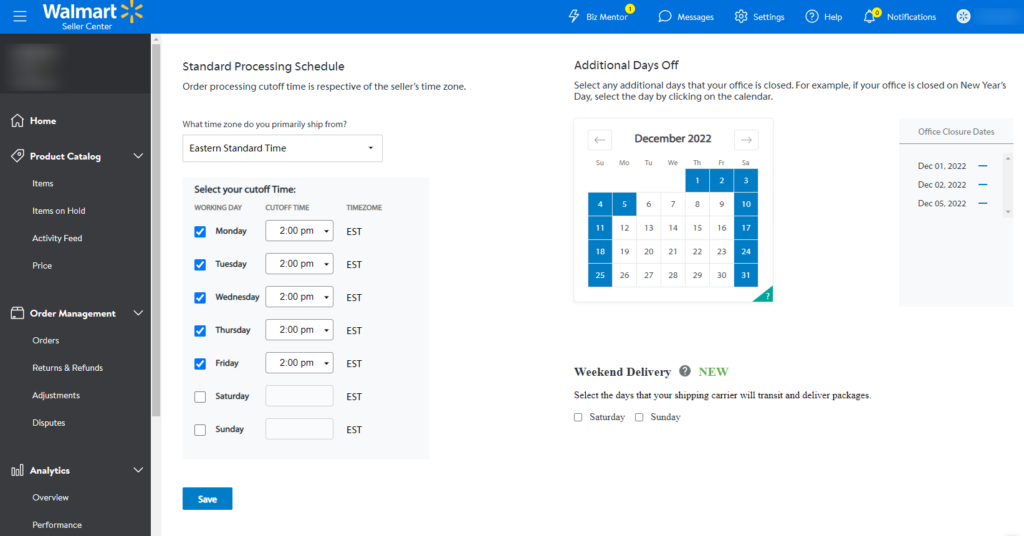 This option is best if you want to take an extended weekend, New Year's Day, etc., and would like to inform customers that the office is closed on those days. But if you want to ensure that when you return, you are not spending hours in shipping the orders that came in on your days off, you should consider option two.
Option 2: Set Quantity to Zero
When you set your quantity to zero, these products become sold out on the Walmart Marketplace, making it impossible to receive orders for these products – you can use this functionality to enter a kind of "Walmart Seller Vacation mode." If you have a GeekSeller account, we make it easy to enable this option for your various Walmart Marketplace connections (US, Canada, DSV)— just go to My Account > Profile, check the box below, and GeekSeller will automatically zero out your quantity. Once you return from your vacation, just click the box again to disable Vacation mode, and GeekSeller will then send your previous inventory feed.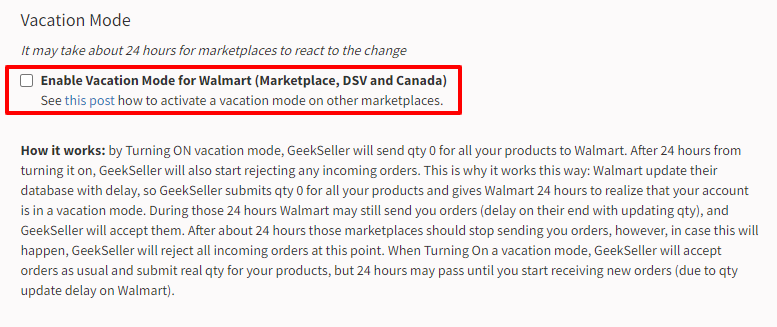 If you do not have a GeekSeller account, you can upload an inventory file to your Walmart Seller Central, updating all of your inventory to zero (please remember to create a backup of your quantities first). Then after you come back, upload a backup inventory file again, taking the correct inventory levels for your products.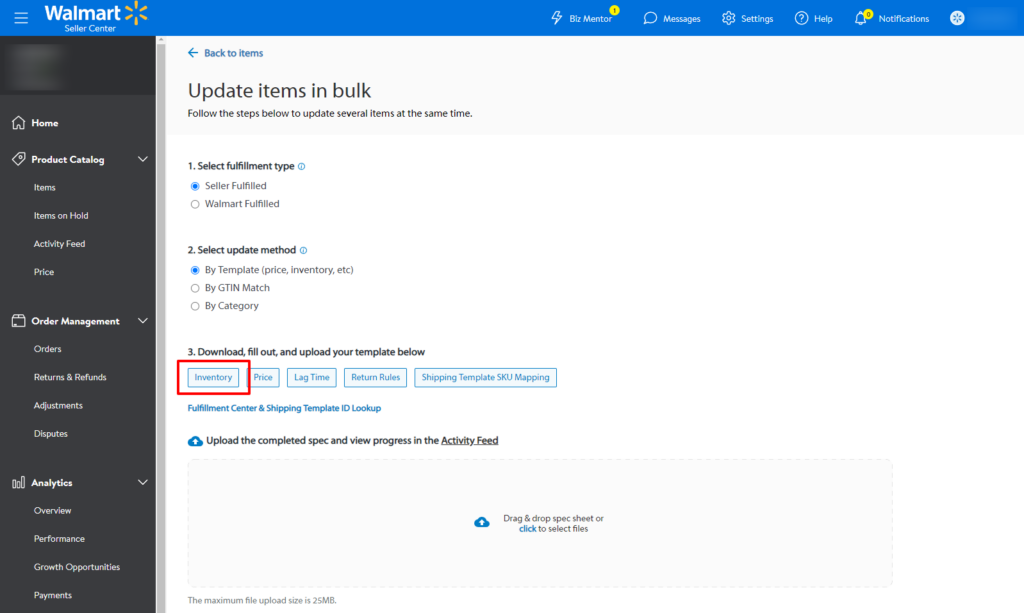 You can also combine options 1 and 2 to make sure that even if, by accident, an order is placed for one or more SKUs, the fulfillment date will be set to when you get back, thanks to the additional days off option. If you have any questions about entering Walmart vacation mode, reach out to our support team, and we will be able to assist you.
---
If you would like to optimize your Walmart products for better SEO and conversion, you can use our Walmart Listing Optimization Guide.