The Google Shopping Actions program (which includes selling on Express.Google.com) previously required sellers to apply and go through a typical application process.
Not anymore!
Google just made it easier to join.
Doing away with the tedious application process will enable Google to expand its marketplace by adding more sellers and products. Google Shopping Actions has huge potential, and it introduces several innovations in the way sellers approach the e-commerce space, you can learn more on how sellers can utilize Google Shopping Actions by watching the recent webinar GeekSeller hosted in conjunction with Google.
---
How does one start selling on Google Shopping Actions?
Begin by creating a Google merchant account to gain access to the Google Merchant Center.
Secondly, apply for Google Shopping Actions from your Google Merchant Center.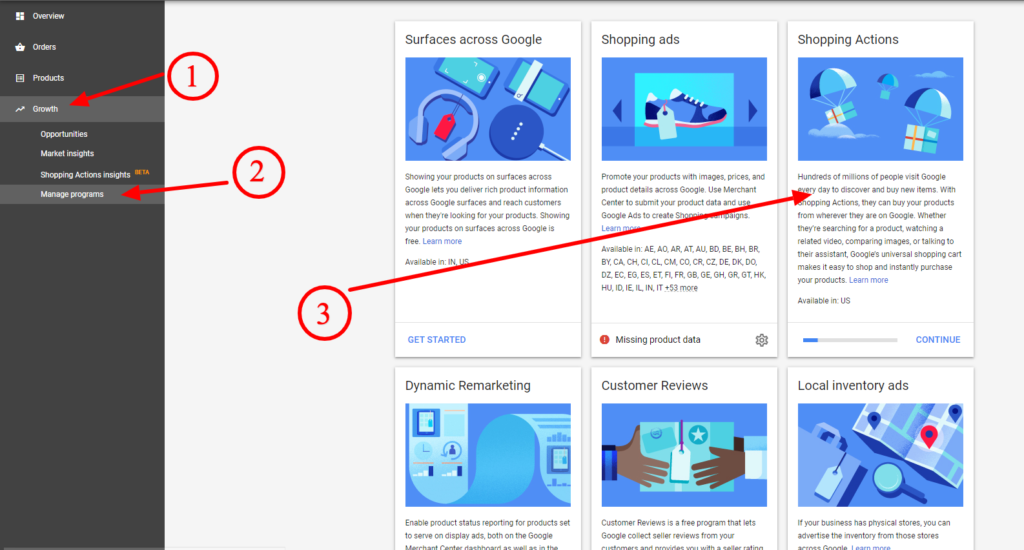 Then you'll be ready to begin the onboarding process. This part is a little more tricky, as sellers need to provide required data about their company, and upload products. If you integrate your GeekSeller account with Google Shopping Actions, please see this onboarding post for details, or contact our support team for assistance.
---