Connect and compare rates across USPS, UPS, FedEx, DHL, and over 100 other carriers.
GeekSeller has been an official EasyPost partner since 2020.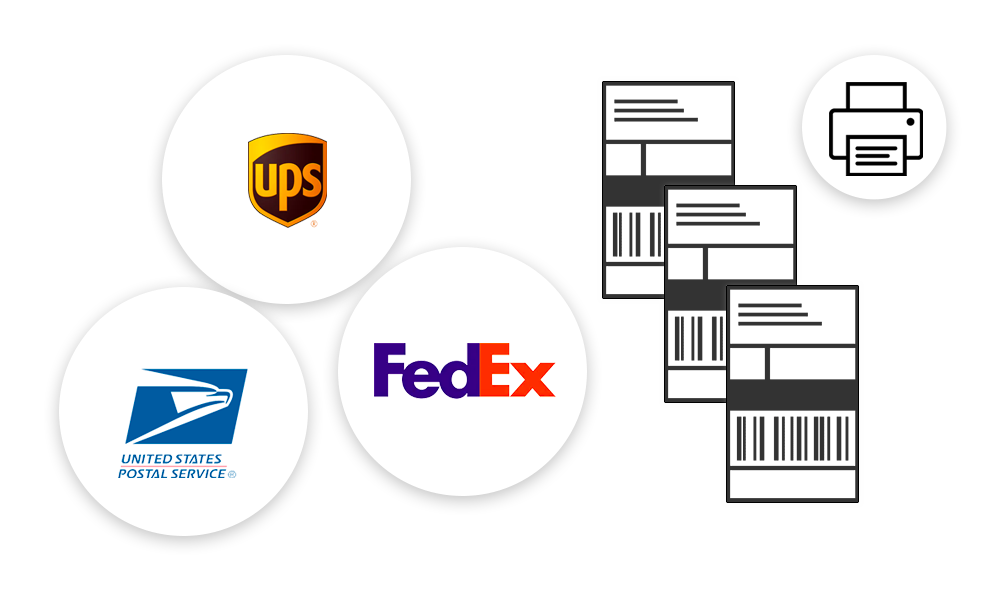 GeekSeller has partnered with EasyPost to provide our sellers
with discounted FedEx, UPS and USPS rates for labels and access to over 100 shipping carriers.
1. Create your Free EasyPost account
Sign up for free to access discounted rates.
2. Connect EasyPost and GeekSeller
Log in to your GeekSeller account and activate the integration with just a few clicks.
3. Generate Labels from GeekSeller
Utilize our interface to compare rates and print labels.
For up to 10,000 labels per month
When you sign up with EasyPost, you receive discounted rates for UPS, FedEx, and USPS. For the first 10,000 labels per month, you don't pay anything beyond the cost of the labels themselves.

Why is there no additional fee? EasyPost operates on a massive volume of labels and maintains direct business relationships with carriers, so there are no additional costs passed on to customers.

For high-volume sellers with a large number of orders, please contact the EasyPost sales team and mention GeekSeller to negotiate your rates.