Amazon has unveiled its new Small Business Search filter, a feature designed to help customers easily find and purchase products from small-business brands and artisans on the platform. Eligible products will now appear under the 'Business type' category in search filter options, provided they meet the criteria for the Small Business badge. For further details, visit the Small Business Products FAQ on Amazon's website.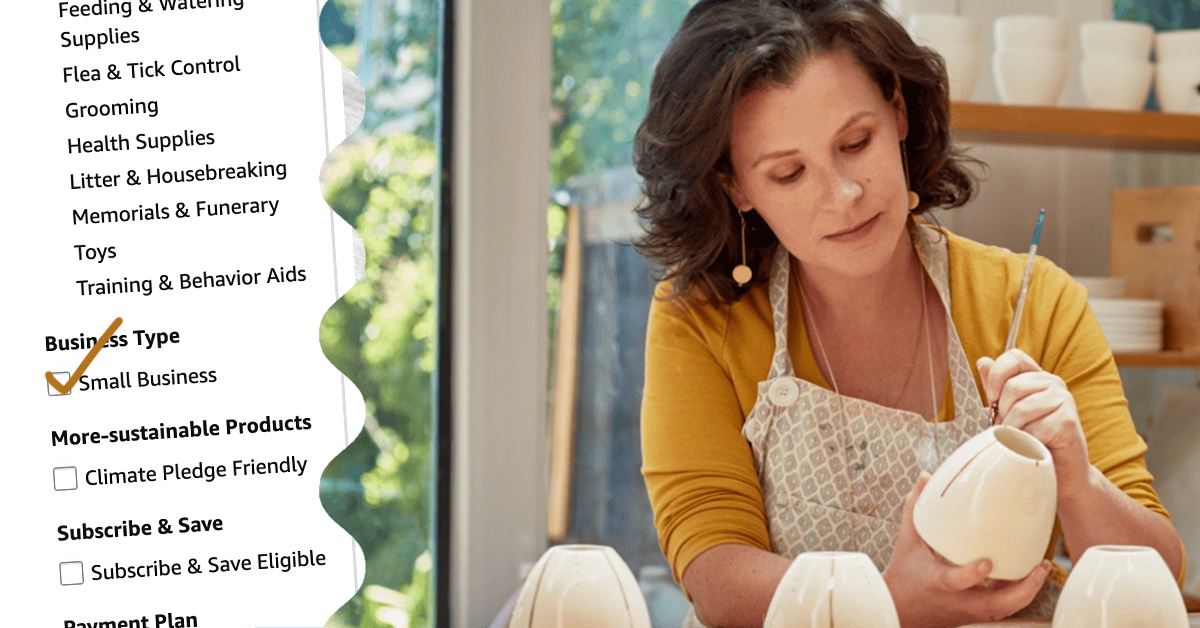 Products can qualify for specific badges on Amazon, helping to highlight their unique characteristics and origins. Here's a breakdown of the criteria for each badge:
Small Business Badge:

The brand must meet Gartner's U.S. definition of a small business, employing fewer than 100 people and generating less than $50 million USD in annual revenue, both on and off Amazon.
The brand needs to be registered with Brand Registry or participate in the Handmade program.
The business must have its headquarters within the U.S.

Black-Owned Business Badge:

This badge is applied to eligible current featured offers on Detail pages.
Sellers must have a valid and active minority-owned business registration or certification from reputable third-party organizations, such as The National Minority Supplier Development Council, U.S. System for Award Management, U.S. Small Business Administration, or SupplierGATEWAY.
There are no fees associated with featuring these badges for eligible sellers. However, sellers have the option to 'opt out' and choose not to display the badge on their products if they wish. In such cases, the badge will not be shown.