This year surpassed expectations as once again eCommerce saw a record-breaking year. Marketplace Pulse has prepared a detailed annual report with the most significant information and lots of statistics that can help you plan your strategies for 2022.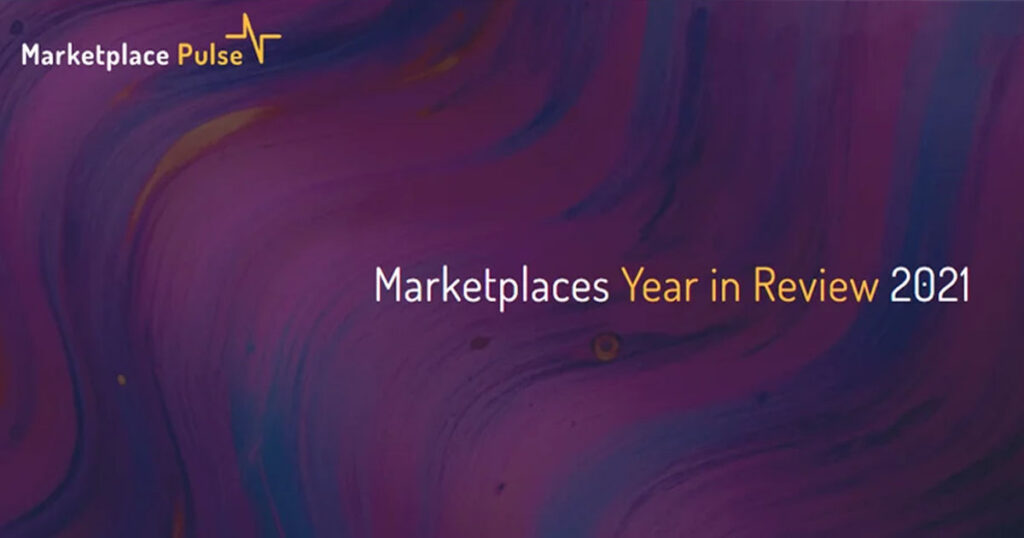 Below we listed the most important highlights. Read the full article for detailed information.
This year eCommerce was not affected by the pandemic as much as initially expected. The percent of total sales reached the level it would probably reach without the pandemic.
Global supply chain issues had impacted the majority of sellers but customers of big marketplaces like Amazon or Walmart almost didn't notice it. If a specific seller ran out of stock, there was usually a handful of others offering similar products.
Amazon is still an indisputable leader. This year their total gross merchandise volume (GMV) reached a staggering $610 billion! They have reached another important milestone as this year shoppers spent more on Amazon marketplace than in Walmart stores.
Shopify was the fastest-growing marketplace this year. Technically it is still not a marketplace but moves like the launch of Shopify app and development of a native search engine indicate that it might swerve that way at some point.
Walmart almost doubled in the number of third-party sellers this year. Walmart Fulfillment Services (WFS) launched last year already fulfilled about 25% of Walmart's marketplace sales.