When customers search for items on Walmart and select the listing they want to purchase, they often press the ¨add to cart¨ button purchasing the item that Walmart prioritizes; This is called the Walmart buy box. There are three straightforward ways to have your item prioritized by Walmart.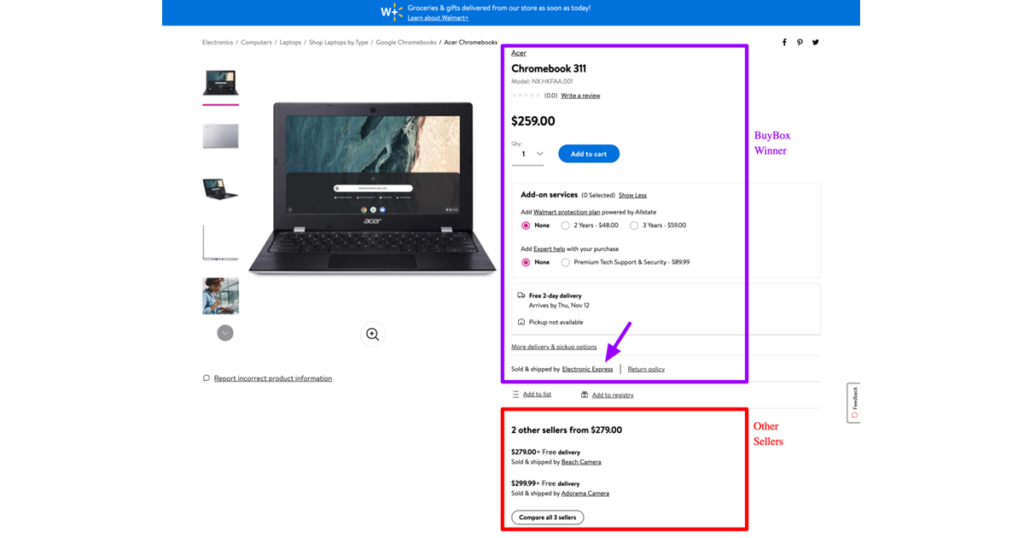 Price items fairly and competitively- Utilize Walmart's Pricing Opportunities dashboard on your Walmart Seller Center to gain insight and learn how GeekSellers repricer can automatically adjust your price– within pre-defined parameters– to ensure that your price remains competitive to other sellers.
Offer fast and free shipping- Listings included in the 2-Day program see a 50% lift in conversion and are more likely to win the Walmart buy box. Learn how to apply 2-Day shipping to your products by using templates.
Keep products in stock- Leverage GeekSeller's quantity management functionality to sync inventory levels automatically and learn how to leverage quantity rules to create artificial scarcity for your products.