Walmart is constantly working on improving the customer experience on its online platform. A part of this effort is the Walmart Pro Seller Badge, used to reward the sellers who fulfill the shipping, catalog, and compliance requirements.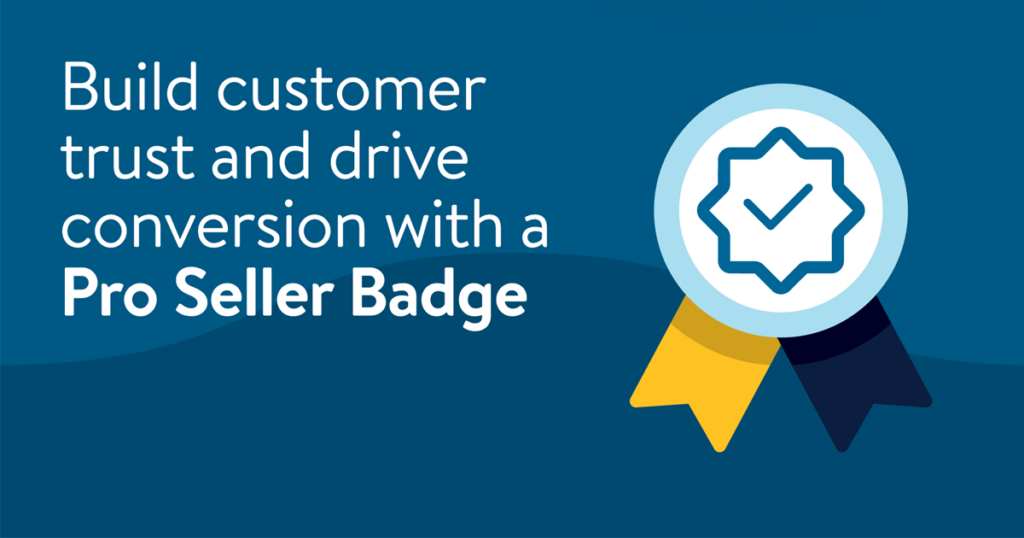 The badge is visible in various places throughout the shopping experience. It can be found:
Next to the seller's business name in the search.
On the listing page.
On the additional seller's page
On the seller profile page
In the cart.
Offers with a pro-seller badge are instantly visible to the customer, and they can significantly boost exposure and conversion. It is also a lot easier to build customer trust with the badge, as it is a sign that you constantly provide outstanding service.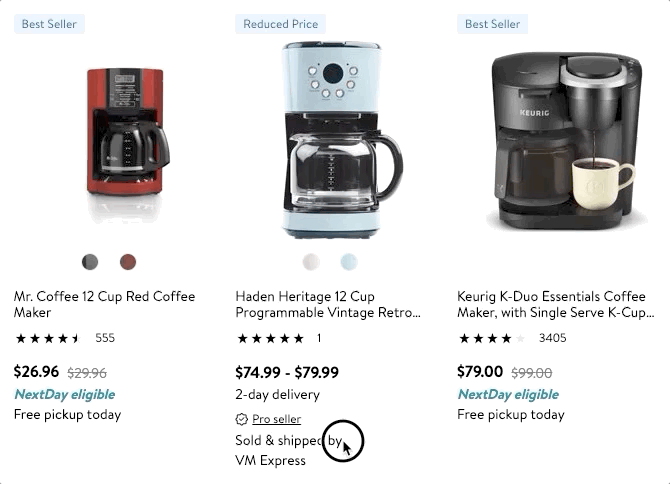 The badge is granted automatically to sellers who meet the eligibility criteria listed below:
Seller-Accountable On-Time Delivery Rate is greater than or equal to 90% in the last 90 days.
Seller-Accountable Cancellation Rate is less than or equal to 2% in the last 90 days.
Receive more than 100 orders or more in a rolling 90-day timeframe.
Greater than or equal to 70% of trending items in the seller's catalog have a Listing Quality score greater than or equal to 60%.
Consistent compliance with Marketplace Policies.
The seller must be active for at least 90 days.
You can check your Pro Seller Badge status anytime on your Walmart Seller Center. Go to Analytics section > Growth Opportunities > Listing Quality > Pro Seller Badge to see if you have a badge or need to improve some of the metrics.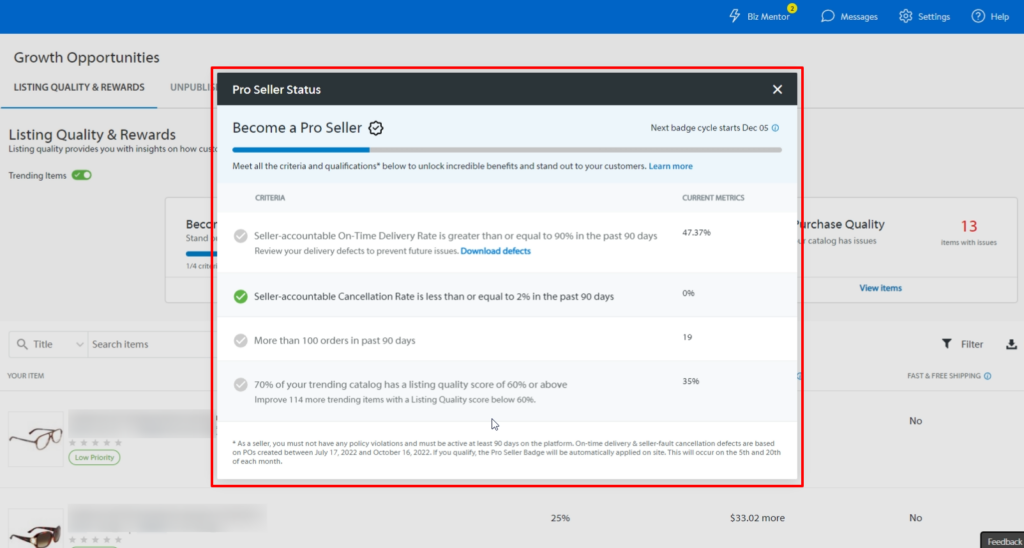 You can find more information about Walmart Pro Seller Badge here. If you are looking for a way to increase your chances of earning the badge, check out our Walmart Listing Optimization guide.