Recently Walmart added an updated version of Analytics Dashboard to Walmart Seller Center. Using predefined or custom date ranges, sellers can now easily track their performance metrics, such as GMV, units sold, or a number of orders.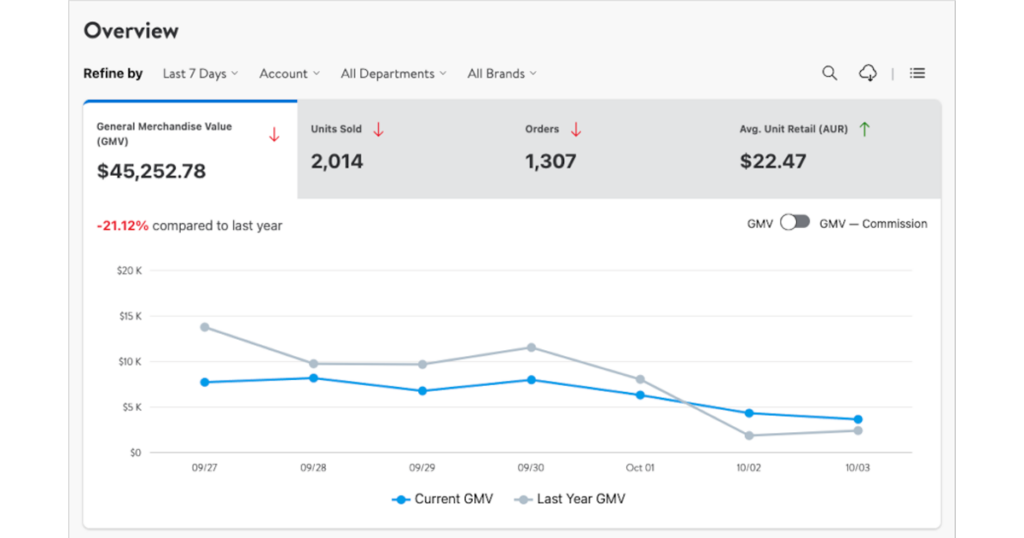 Walmart also included an option to filter the metrics by specific category. There's also a way to break down statistics by program and look specifically for items offered in TwoDay, WFS, or CAP.
Sellers can summarize the review by exporting a report with all SKUs into CSV. Previously there was a limit of 500 SKUs per report.