Sellers are now able to participate in a few seasonal events prepared by Walmart Canada. There are a few requirements that promotional products must meet before they are added to those events:
a minimum of 20% savings off the regular retail price
sellers should limit their submissions to their top 100 SKUs
some of the categories are prioritized (this includes Electronics, Sporting Goods, Toys, Seasonal, Apparel, Home, and Consumables)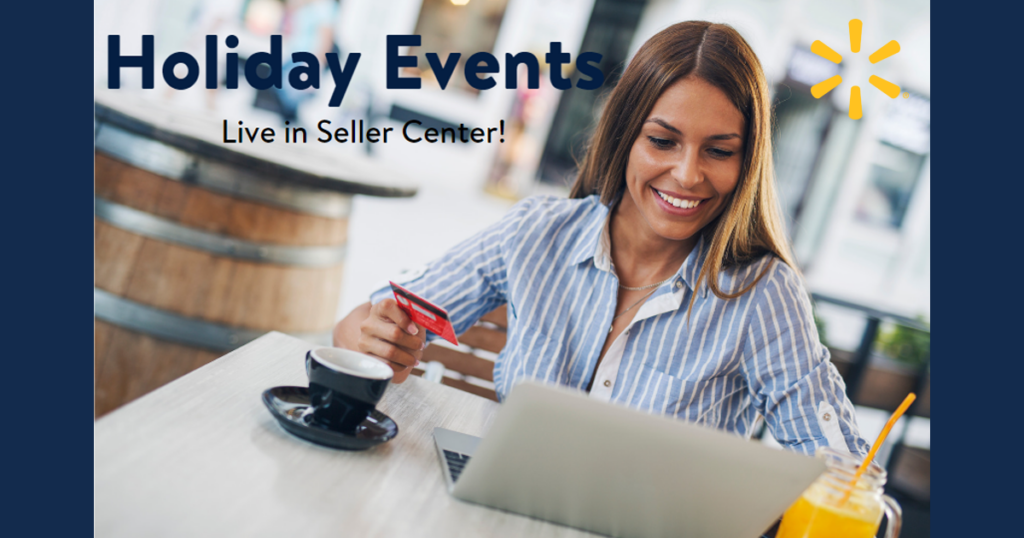 Please keep in mind not all products will be added to the events (although all will be reviewed). If you wish to increase the chances of your products being added to the events, please consider enhancing the content data of those products (revising description and features, adding high-quality images), making sure your products are provided with sufficient inventory, and offering free shipping.
If you want to add your products to the events, you can do that directly via your seller.walmart.ca panel under Manage Events & Campaigns Tab –> Growth Opportunities –> option under the Insights & Analytics.
To learn more about Managing Events and Campaigns, please visit this page.
| | | | |
| --- | --- | --- | --- |
| Holiday Events | Submission Date | Event Start Date | Event End Date |
| Holiday Deals | Now – November 25 | October 14 | December 29 |
| Singles Week | October 8 | November 3 | November 9 |
| Black Friday | October 15 | November 9 | November 27 |
| Cyber Week | October 15 | November 27 | November 30 |