On September 16th (2022) Walmart will lift some of the regional product restrictions for selected categories. After the update, sellers will be able to specify states where their products will be available for sale.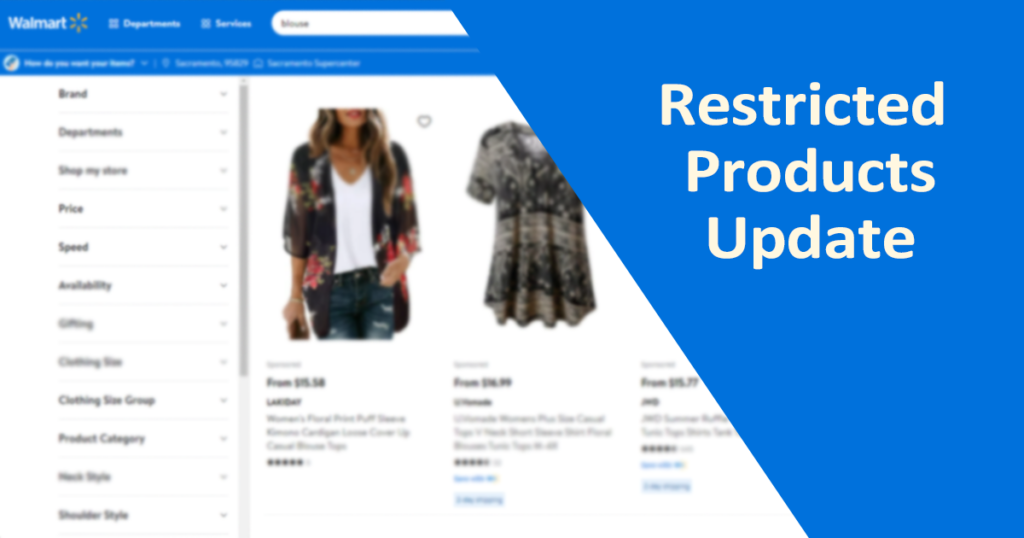 The only requirement to sell the items in un-banned categories is to provide accurate geo-restriction information during item setup and identify any states where these items are not legally allowed for sale. Sellers will have to know their products' geographic restrictions and will be responsible for entering the correct information. After providing this data, items from the following categories can now be published on Walmart:
Electric air Cleaners – Ozone Purifiers/Air Purifiers/Infrared Heaters
Radar Detectors
Sunscreen w/Prohibited Ingredients in Hawaii
Catalytic Converters
Styrofoam Products
General Service Lamps/Bulbs (GSL)
Powered Ride-Ons – Gas & Electric
Adult Products
Pepper Spray
Tear Gas
Air/BB/Pellet Gun
If you have products using the categories above and currently unpublished, update them with correct inventory counts and geographic restrictions to publish them.